Zeltis Construction
Zetlis Construction Sdn Bhd is a sub-contractor for major infrastructure projects in Sarawak. Investment Note: three personal guarantees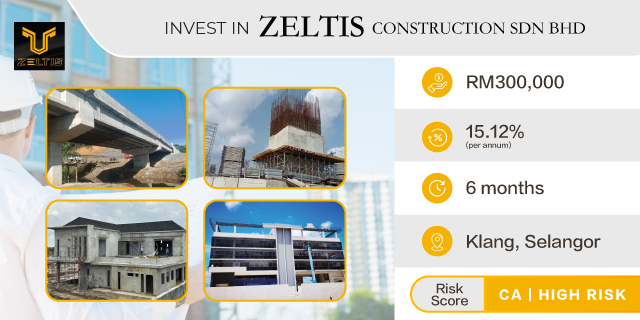 What the business is about?
Zeltis Construction Sdn Bhd was founded in July 2011. The company was established as a builder of all kinds of civil, structural and infrastructure works. 'The company initially focused on construction projects in the KL/Selangor area of West Malaysia. Unfortunately, the outbreak of the pandemic in 2020 brought all projects in this region to a halt. However, during the same year, we successfully secured the Igan bridge project under JKR Sarawak. This particular project was classified as essential work and remained unaffected by the COVID recession. Currently, we have made significant progress, completing approximately 50% of the total contracted works.
As the main builders for this project, we have diligently maintained the project schedule for the past two years. Our commitment to timely delivery and quality work has earned ZCSB a strong reputation. As a result, we have recently been presented with several bridge-related project opportunities.
Looking ahead, ZCSB aims to achieve a minimum annual revenue of 10 million for the next three years. We are determined to continue growing our business and expanding our presence in the construction industry.'
This is Zeltis Construction Sdn Bhd's 3rd investment note with Alixco.
This investment note is secured by 3 personal guarantees, as required by ALIXCO P2P Financing.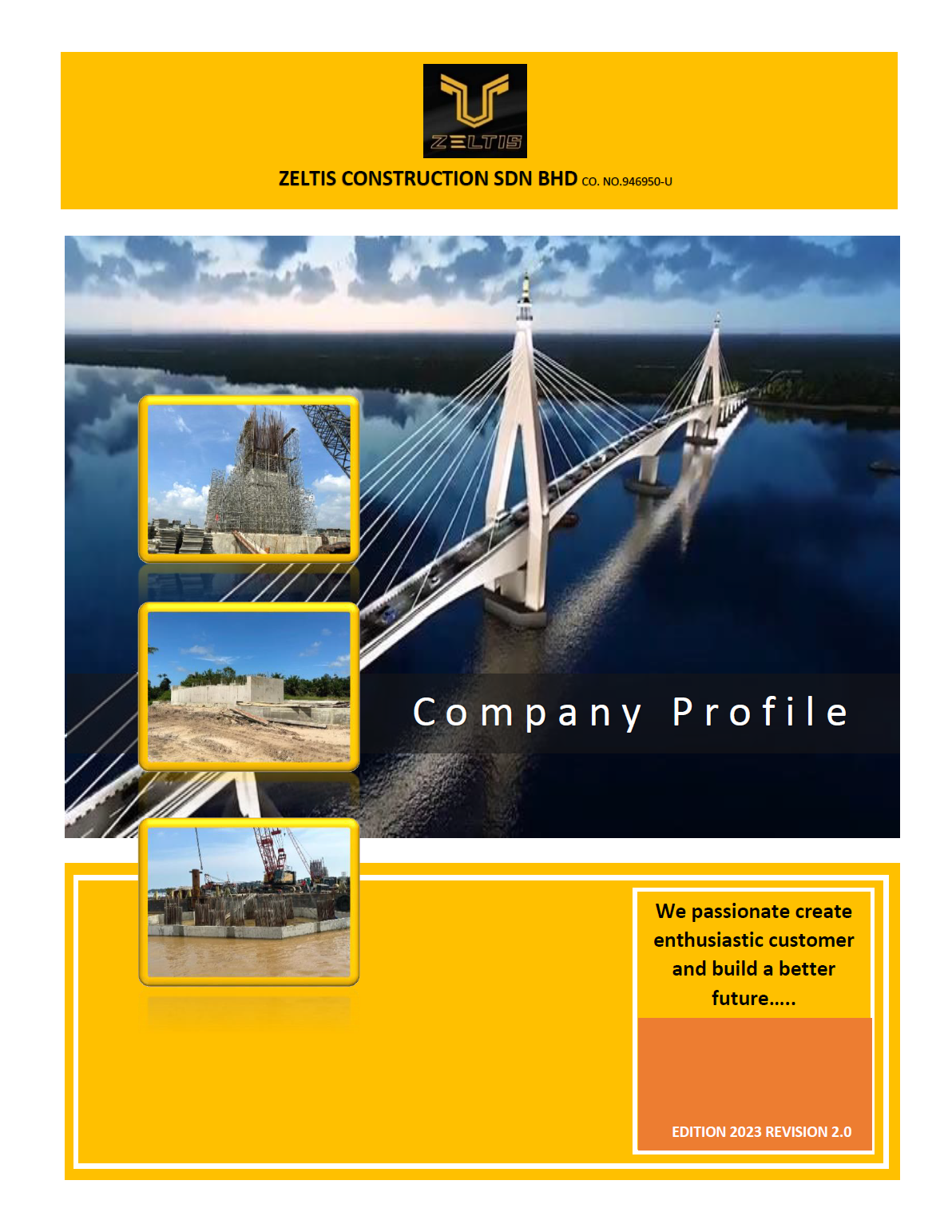 For what will you use the funds?
'We have implemented a robust cash flow planning system to ensure adequate funds for upcoming project commencements. The funds will be used to support the commencement of new projects'
Business Overview
'ZCSB possesses extensive engineering knowledge and experience in constructing bridges and buildings. Additionally, JKR Sarawak has categorized numerous projects as "sick projects," and we aspire to become the preferred "rescue contractor" for these opportunities. The Project Management Consultant strongly recommends qualified contractors for bridge execution work.
Furthermore, ZCSB has plans to re-engage with the existing market in West Malaysia. We plan to establish relationships with potential customers such as Cargill, Mewah Oils, Daikin Malaysia, Akzonobel Malaysia, etc., which have proven to be excellent partners before the pandemic forced closures.'
Funding amount
RM 300,000.00 for 6 months.
15.12 % interest (nominal, p.a.)
Business type
Sdn Bhd
Location
A-9-1, 9TH FLOOR, SOUTH TOWER (TOWER A) BBT ONE THE TOWERS LEBUH BATU NILAM 1, BANDAR
BUKIT TINGGI 41200 KLANG SELANGOR
Number of outlets
One
Number of directors
One
Personal guarantees
Three
Year of incorporation
2011
Number of employees
12

Important Risk Information:

Risk score of CA ('High risk') indicates that this investment amount has an moderate level of risk.
The risk score of CA ('High risk') was determined by a blend of our internal risk-based pricing algorithm, an external risk score from a leading credit rating agency and a variety of qualitative factors. It is an approximation only and does not guarantee any specific outcome. Our risk score ranges from A('lower risk'), B('medium risk'), C('medium-high risk') to D('high risk').
Risk score of CA ('higher risk') indicates that this investment amount has an elevated-high level of risk. In 2021, Zeltis Construction Sdn Bhd had a revenue of approx. RM 2.6 million and a pre-tax profit of approx. RM 177,000 (audited numbers). Please note that the dependence on a few major projects may increase the riskiness of this investment note.
This is Zeltis Constructions Sdn Bhd's 3rd P2P investment note with Alixco P2P Financing. Zeltis Construction Sdn Bhd still has 2 more ongoing P2P investment note with Alixco P2P Financing with scheduled upcoming repayments of approx. RM 300,000.
Investor Fees:
Alixco charges investors 1% on total repayments (for 6 months investment notes) only if and when repayment occurs.