Wilstech
Wilstech Sdn Bhd is a B2B information technology service provider. Investment Note: two personal guarantees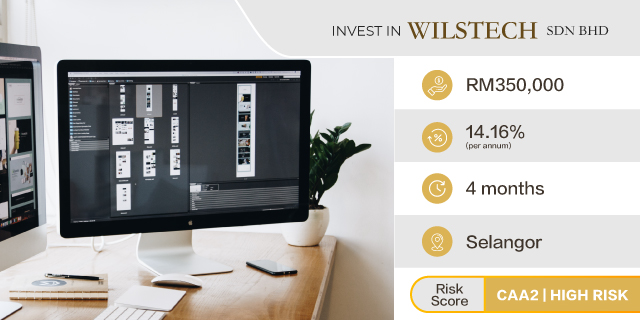 Industry:
Information and Communication
What the business is about?
Wilstech Sdn Bhd provides a host of IT solutions including infrastructure, software and hardware to various organizations and individuals in Malaysia at a reasonable cost. In 2021, Wilstech Sdn Bhd made a revenue of approx. RM 9.5 million and an after-tax profit of approx. RM 1.6 million.
Wilstech Sdn Bhd targets SMEs that would like to upgrade their IT system or infrastructure.
This is Wilstech Sdn Bhd's 6th financing round with Alixco.
This investment note is secured by two personal guarantee, as required by ALIXCO P2P Financing.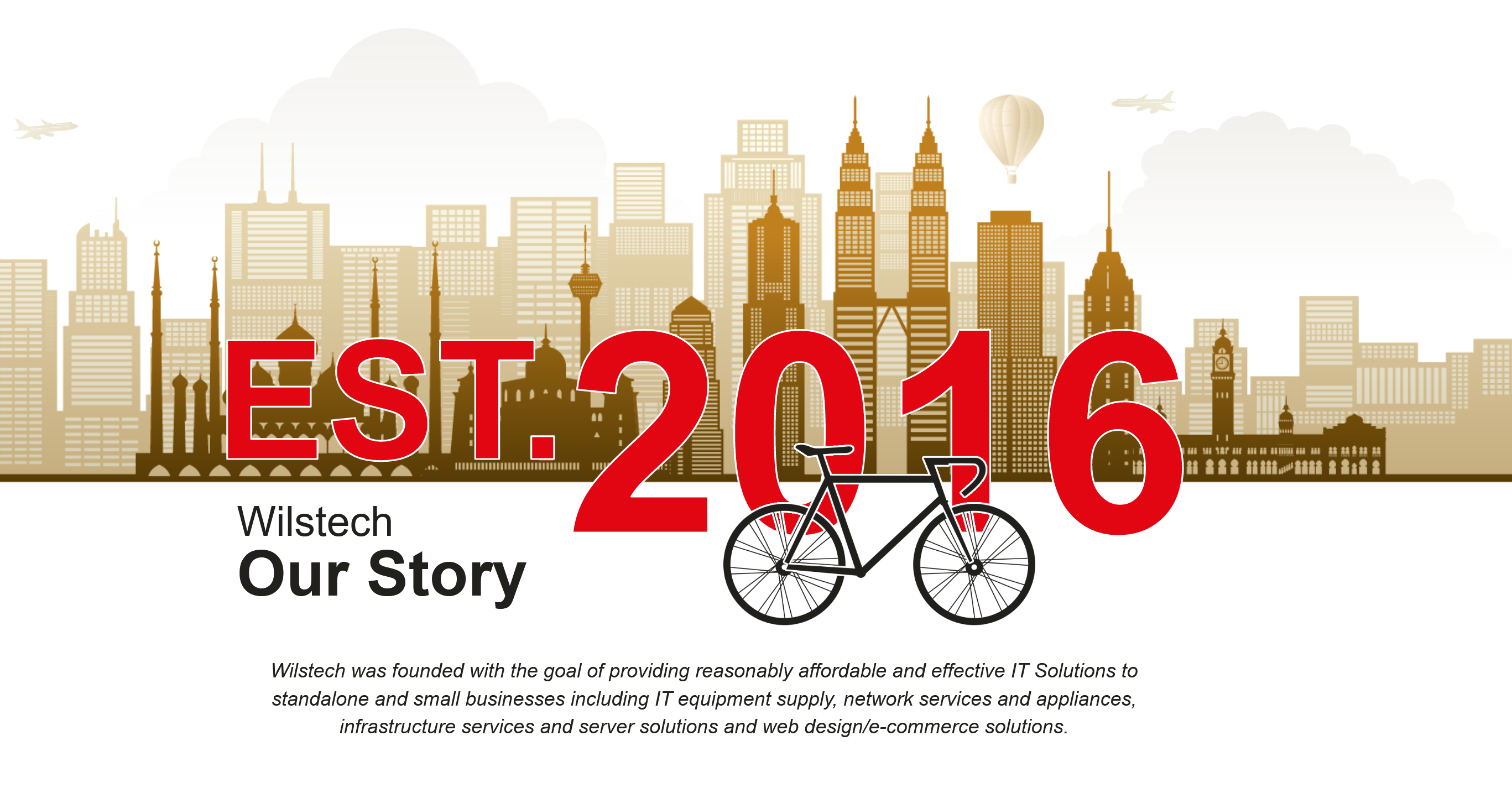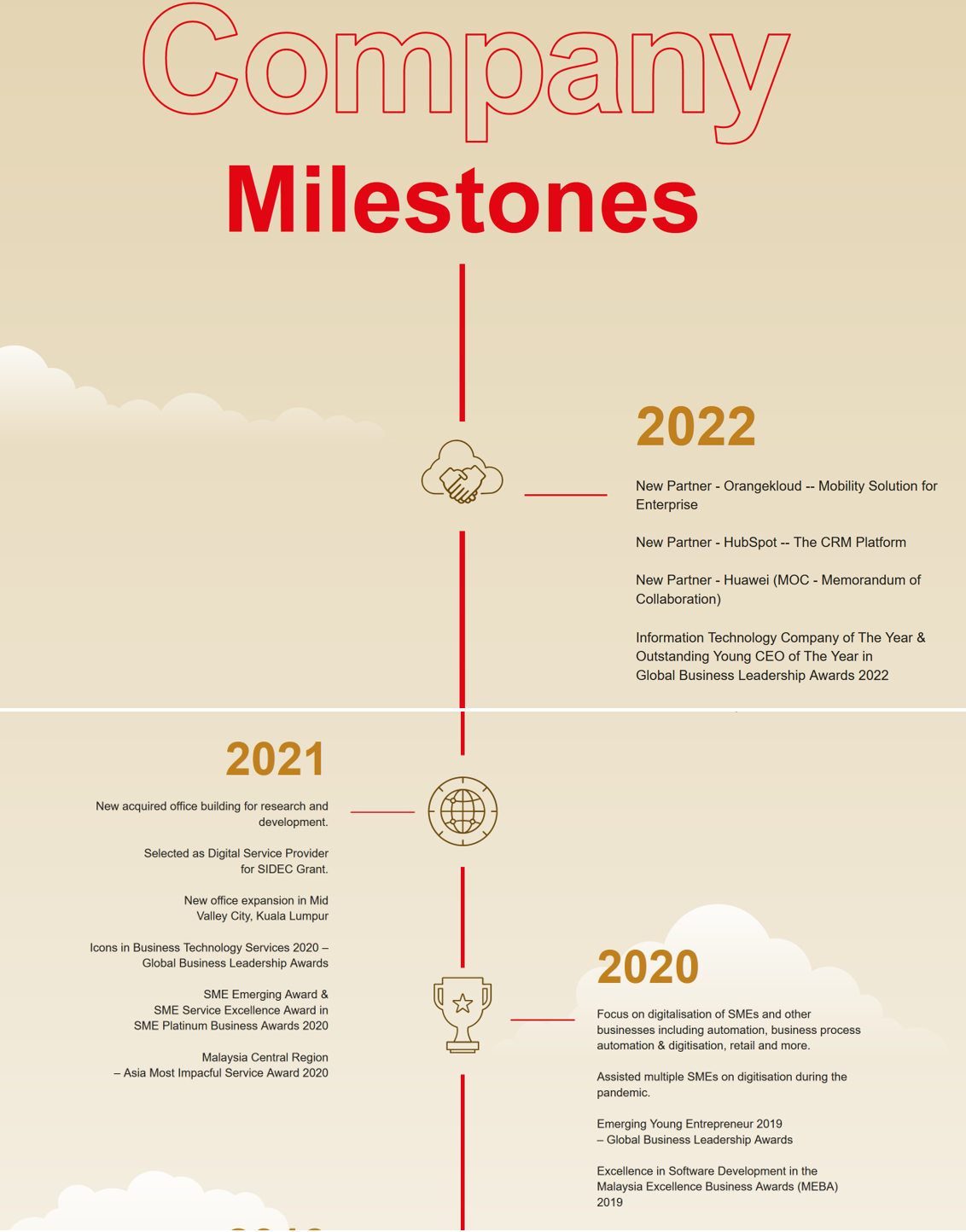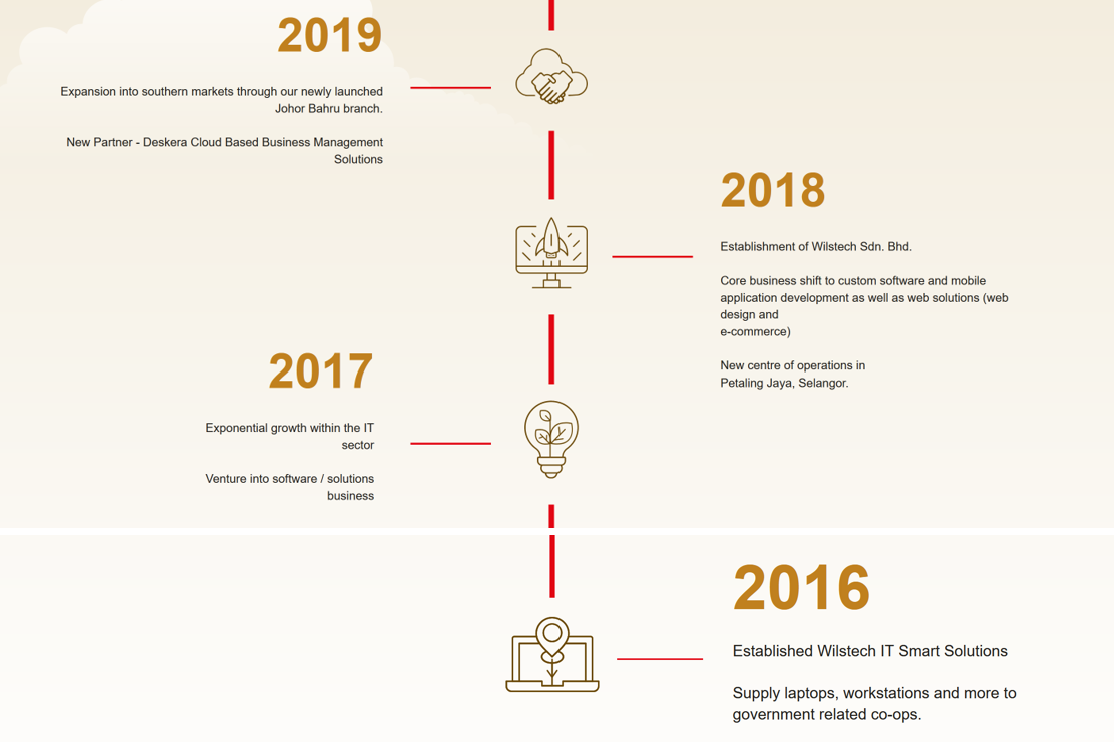 For what will you use the funds?
The funds will be used for working capital, in particular to pre-finance two multi-million RM projects. For those projects, Wilstech Sdn Bhd typically receives customer payments within 2-3 months of project completion.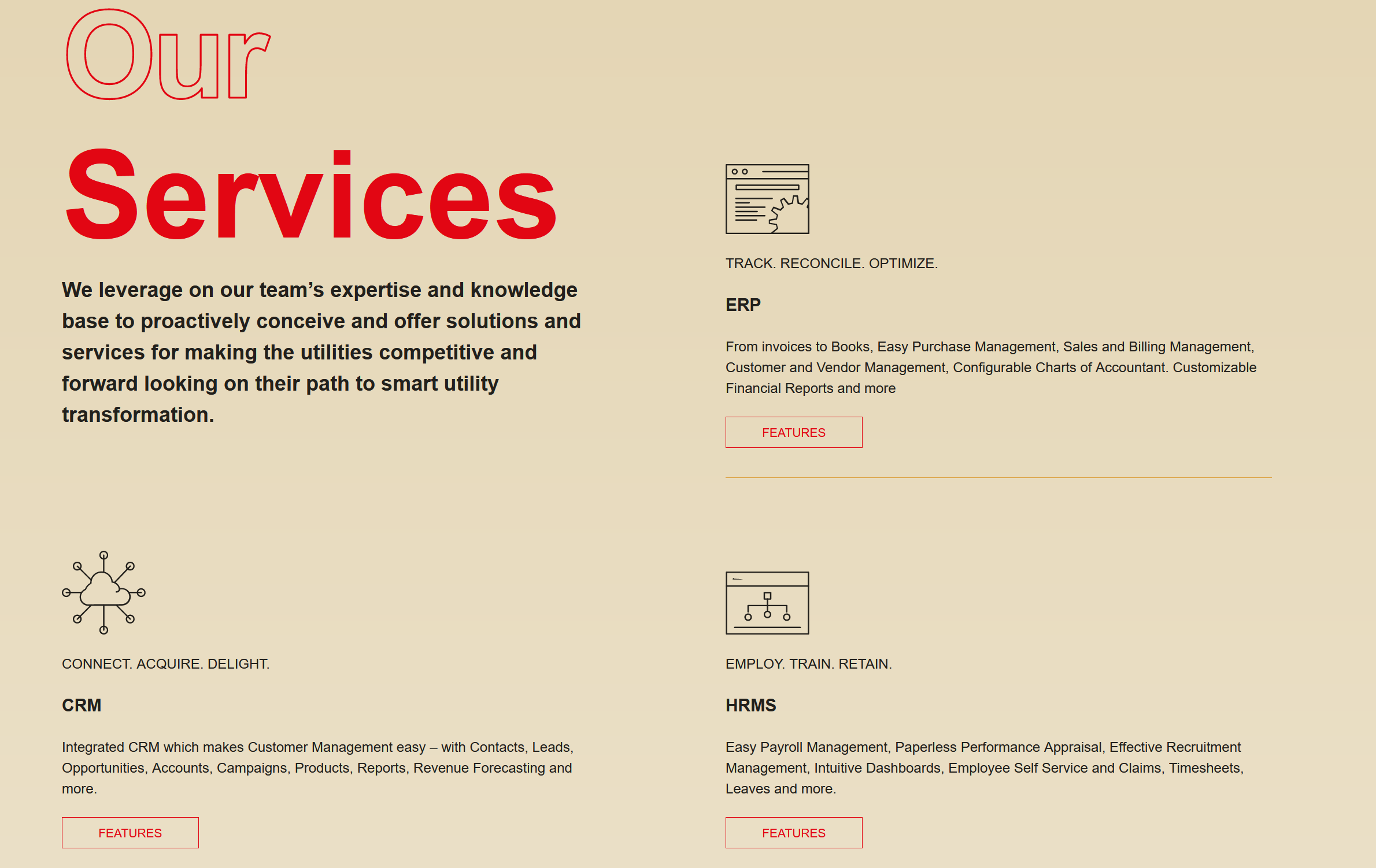 Business Overview
Wilstech Sdn Bhd is a B2B information technology service provider.
"The Company's services are:
ERP PLATFORM: We designed our powerful and intuitive suite of business solutions with one goal in mind.
Software and Mobile App Development: Custom software and applications for today's business needs.
Web Solutions: Practical and innovative web solutions for startups, SMEs, and even corporations.
Infrastructure & Work: Infrastructure, networking, office, and home IT equipment.
Add-on Services: Copywriting, corporate profiles, 3D modeling, penetration testing.
Our Infrastructure & Work-related services are growing rapidly. We have recently been awarded several projects with a contract value of more than RM15 million collectively. There are several potential project owners who would like to award the projects to us, but we have to consider the limited funds available.
Our Mission is to offer excellent service in each of our professional disciplines, following statutory practices, codes of conduct, and integrity. By doing so, we aim to develop our team and provide a leading platform from which to service the built environment, particularly our valued clients.
Our Vision is to expand our team to offer a broad spectrum of specialist consulting services and solutions. We strive to become our clients' preferred professional service provider by delivering excellence and efficiency in all aspects of the project.
Our Tagline is "Implementing Ideas Into Reality."
Funding amount
RM 350,000.00 for 4 months.
14.16 % interest (nominal, p.a.)

Business type
IT Services

Location
UNIT 19-2, THE BOULEVARD LINGKARAN SYED PUTRA MID VALLEY CITY 59200 KUALA LUMPUR
WILAYAH PERSEKUTUAN

Number of outlets
One

Number of directors
One

Personal guarantees
Two

Year of incorporation
2018

Number of employees
30


The risk score of CAA1 ('High risk') was determined by a blend of our internal risk-based pricing algorithm, an external risk score from a leading credit rating agency and a variety of qualitative factors. It is an approximation only and does not guarantee any specific outcome. Our risk score ranges from A('lower risk'), B('medium risk'), C('medium-high risk') to D('high risk').
Risk score of CAA1 ('High risk') indicates that this investment amount has an higher level of risk.
In 2021, Wilstech Sdn Bhd had a revenue of approx. RM 9.5 million and an after-tax profit of approx. RM 1.6 million.
This is Wilstech Sdn Bhd's 6th P2P investment note with Alixco. Wilstech Sdn Bhd has previously raised 5 other P2P investment notes via Alixco (Total: 5 Active: 2 Finished: 3), out of which 3 havebeen fully repaid and out of which 2 still have scheduled upcoming repayments of approx. RM 600000.
Investor Fees:
Alixco charges investors 0.65% on total repayments (for 4 months investment notes) only if and when repayment occurs.