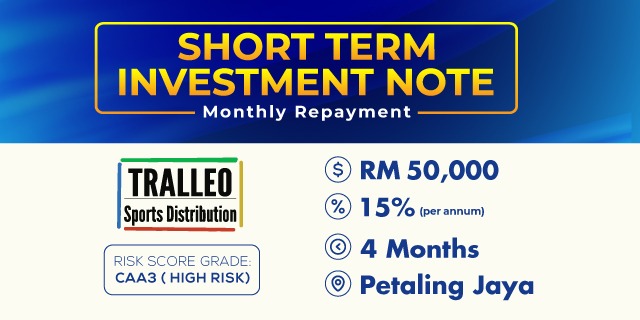 What the business is about?
Tralleo Sdn Bhd is a sports distribution company and the sole distributor of the brand PAN from Thailand. Tralleo Sdn Bhd has been in business for 6 years and has expanded the business into the AL-Ikhsan retail chain which has 140 outlets. Tralleo Sdn Bhd currently supplies 20 of these stores.
This investment note is secured by personal guarantees of three directors, as required by ALIXCO P2P Financing.
For what will you use the funds?
Tralleo Sdn Bhd is raising funds for working capital to support their business growth.