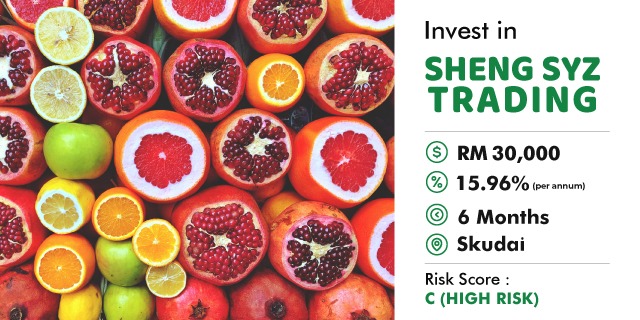 What the business is about?
Sheng SYZ Trading is a food supply and trading company primarily focusing on mini markets, grocery stores, pasar malam, pasar pagi and online businesses.

This is Sheng SYZ Trading's 1st financing round with Alixco P2P Financing.

This investment note is secured by two personal guarantees, as required by ALIXCO P2P Financing.

For what will you use the funds?
The funds will be used to purchase additional stock of food products.

Investment Facts
Industry:
Food and Beverage