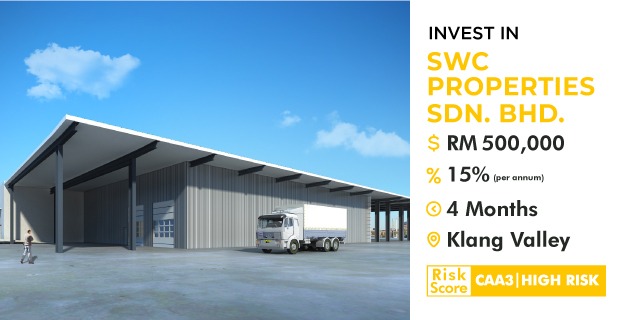 What the business is about?
SWC Properties Sdn Bhd is a commercial real estate company.
The company's business activity focuses on renting land at comparatively low rates and sub-renting it to a variety of commercial tenants at significantly higher rates. The company provides value-add through the construction & renovation of facilities on the rented land and by compartmentalizing the land into smaller lots for sub-rental.
This is SWC Properties Sdn Bhd's 13th financing note with Alixco P2P Financing.
This investment note is secured by 3 personal guarantees and one corporate guarantor, as required by Alixco P2P Financing.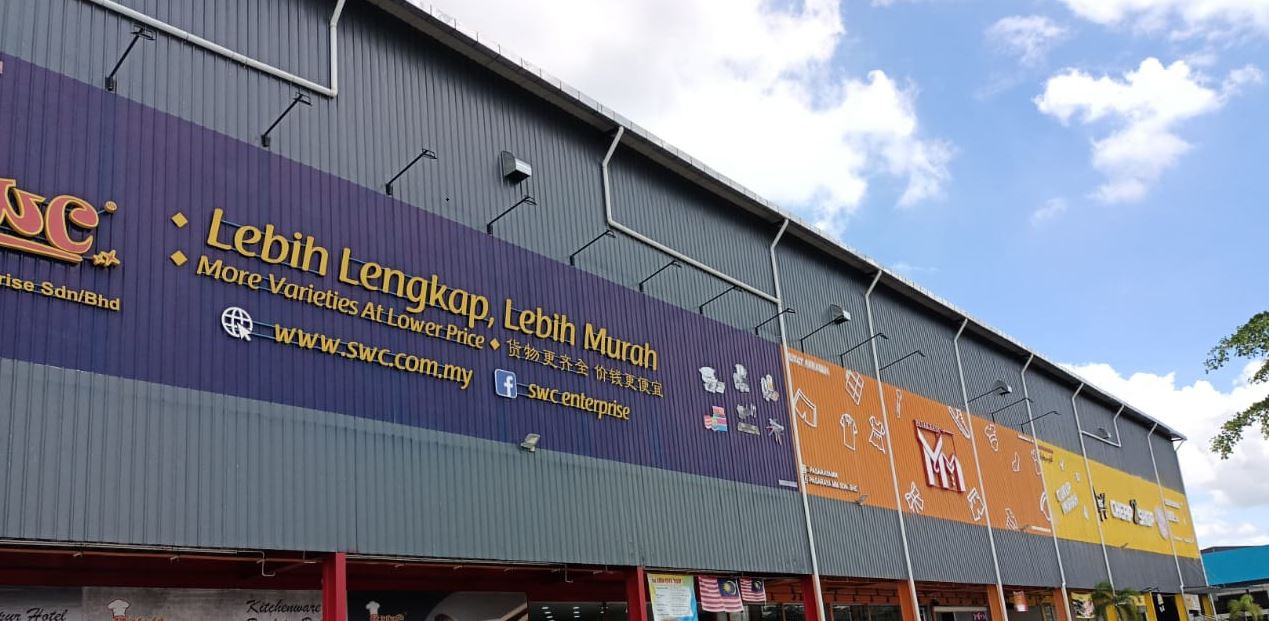 For what will you use the funds?
The funds will be used to expand the business. The funds will be primarily used to finance rental contracts and for the renovation and / or construction of buildings on the rented land in order to sub-rent compartmentalized lots to a variety of commercial tenants.
Since 2021 SWC Property has diversified the business to wholesale household goods and retail sales of meat products (including poultry)
Business Overview
SWC Properties Sdn Bhd's core business is mainly building and maintaining warehouse(s) and infrastructure to sub-rent retail and commercial shops to its clients.
SWC Properties Sdn Bhd is also one of the sister company of SWC Enterprise Sdn Bhd (independent entities), acting like a facility and infrastructure building arm in the SWC ecosystem. SWC Enterprise Sdn Bhd was established in 2015, at Batang Kali, Selangor by Simon Heng, Madam Chuah and Mr Eddie Chia.

SWC Properties Sdn Bhdseeks to expand into renting and sub-renting more commercial units within the next few years, having already secured rental tenures up to 2030.
Funding amount
RM 500,000.00 for 4 months.
15.00% interest (nominal, p.a.)
Business Type
Rental, development and sub-rental of commercial shop spaces,

Location
Selangor

Number of outlets
One

Number of directors
One

Personal guarantees
Three

Year of incorporation
2019

Number of employees
Three

Rental, development and sub-rental of commercial shop spaces
Business Type

Important COVID-19 info:

The recent COVID-19 crisis and the MCO increase the riskiness of any P2P financing. Due to the severity and uncertainty of this situation, the risk of late payments and/or loss of capital for P2P financings increases. Companies might suffer from loss of business and revenue during this time, which will affect their profitability and repayment ability.

The risk score of CAA2 ('High risk') was determined by a blend of our internal risk-based pricing algorithm, an external risk score from a leading credit rating agency and a variety of qualitative factors. It is an approximation only and does not guarantee any specific outcome. Our risk score ranges from A('lower risk'), B('medium risk'), C('medium-high risk') to D('high risk').

Risk score of CAA2 ('high risk') indicates that this investment amount has an elevated-high level of risk.

Alixco Disclaimer about SWC Properties Sdn Bhd:
This is the 13th financing round of SWC Properties Sdn Bhd with Alixco and has still scheduled repayments for 10 previous financing round amounting to approx. RM 2.8 million. SWC Properties's owner & director has raised funds on Alixco P2P financing (including ongoing campaigns, outstanding P2P value according to the repayment schedules: approx. RM 6-7 million) with this entity and two more entities, namely SWC Enterprise Sdn Bhd and De Dyno Sdn Bhd and an ECF campaign with an entity called SWC Enterprise Sdn Bhd. SWC Enterprise Sdn Bhd (approximately RM 3 million) . Please note that raising funds with multiple entities increases the risk of these P2P financings and the risk of loss of the invested capital.


Investor Fees
Alixco charges 0.65% for investors on repayments (for 4 months notes) only if repayment occurs.
Projects
Sub-rental of facilities to various commercial clients.
Retail sales of meat products (including poultry) Agro-based diversification
Use of Funds