Rhine River
Rhine River Sdn Bhd operates seven popular concept restaurants in Kuala Lumpur. Werner's Cottage organic farm partnership note. Investment Note: three personal guarantees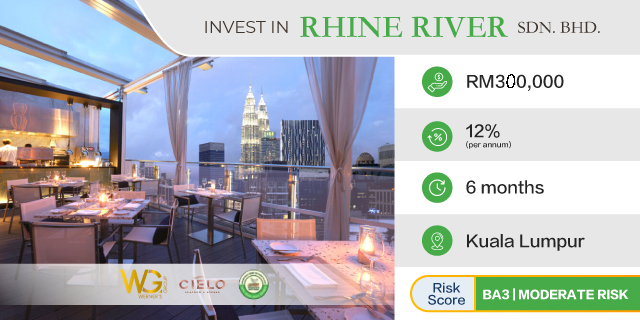 Industry:
Food and Beverage
What the business is about?
Since its official inception as an organization on the 10th of April 2013, the Werner's Group (Rhine River Sdn Bhd) was formed to manage several of the most popular restaurants and bars in KL .
"Hi, I am Werner! With more than 40 years of experience in corporate large-scale commercial kitchen & catering operations, I decided to establish a gastronomy company in Kuala Lumpur City going from corporate back to my roots as a classically trained chef in 2005.
Since opening of Elcerdo KL in 2005, our Restaurant Group has been receiving numerous Awards in various Categories such as "Best Western Restaurant of the Year", Best Wine List of the Year, and many more accolades by Malaysian Publications such as Tatler Malaysia, Hospitality Asia Platinum Awards, Time Out KL and more. We are consistently ranked in the Top 10 out of 5000+ restaurants on Tripadvisor Kuala Lumpur.
In numbers, our accumulated Gross Revenue 2015-2020 was exceeding MYR 20 Mil annually with a Gross Profit Margin of 15% averagely.
15 years down the line and 6 successful specialty concept restaurant openings later, we are gearing towards the "New Normal" in the F&B Industry."
For more info on our Group please visit https://wernersgroup.com/
This is Rhine River Sdn Bhd's 22nd financing round with Alixco.
This investment note is secured by two personal guarantee, as required by ALIXCO P2P Financing.
For what will you use the funds?
The funds will be used for working capital to advance Rhine River Sdn Bhd's Organic Free-Range Farm partnership (Werner's Cottage) in Penang, thereby supporting the local farming and agricultural environment and supporting the job growth in the agriculture sector. In partnership with its Organic Free-Range Farm, Rhine River Sdn Bhd is creating dishes reflecting the bountiful nature of Malaysia under its Farm-To-Table concept. In line with this idea, Werner's Cottage is leaving out the middleman and bringing organically raised chicken and ducks as well as a variety of locally harversted vegetables straight to the table.



Organic Free-Range Chicken and locally grown vegetables.

Business Overview
Rhine River Sdn. Bhd is based in Kuala Lumpur and currently has 129 employees across seven popular restaurants. Backed by 40 years of experience in various fine dining kitchens around the globe, Werner set up his first establishment, El Cerdo KL, in the year 2005. The restaurant is well known to many as one of the No. 1 European-styled specialty restaurants in Kuala Lumpur. After an impressive growth of its establishments over the many years, the success reflected solely on its efficient management team, vibrant staffs, operational structure, design portfolio and consultation framework to name a few. We have and always will take pride in what matters most – the journey to a perfect dining experience." (A detailed description of the other concept restaurants can be found in the section 'projects'). Werner's Group : https://wernersgroup.com/
Funding amount
RM 300,000.00 for 6 months.
12.00 % interest (nominal, p.a.)
Business type
Agriculture, Restaurants, Food & Beverage
Location
Changkat Bukit Bintang
Number of outlets
Seven
Number of directors
Two
Personal guarantees
Two
Year of incorporation
2013
Number of employees
98

Important risk information:
The risk score of BA3 ('Medium risk') was determined by a blend of our internal risk-based pricing algorithm, an external risk score from a leading credit rating agency and a variety of qualitative factors. It is an approximation only and does not guarantee any specific outcome. Our risk score ranges from A('lower risk'), B('medium risk'), C('medium-high risk') to D('high risk').
Risk score of BA3 ('Medium risk') indicates that this investment amount has an moderate level of risk. Rhine River Sdn Bhd has a strong balance sheet and cash flow which indicates a high level of strength to cover repayments.
The group's revenue exceeded 20 million RM in 2017, 2018 and 2019 with a profit posted in every of those years. Rhine River Sdn Bhd's cash flow has been relatively stable over several years, with only a slight decrease in profits and revenue over the last years. However, the company might be significantly negatively impacted by adverse economic situations and by external shocks such as a pandemic, which increase the riskiness of this investment note.
Rhine River Sdn Bhd has previously raised 21 financing rounds with Alixco (Total: 21 Active: 7 Finished: 14) with an outstanding total amount of approximately RM 1,600,000 and all repayments on time until now.
Investor Fees:
Alixco charges investors 1% on total repayments (for 6 months investment notes) only if and when repayment occurs.
Projects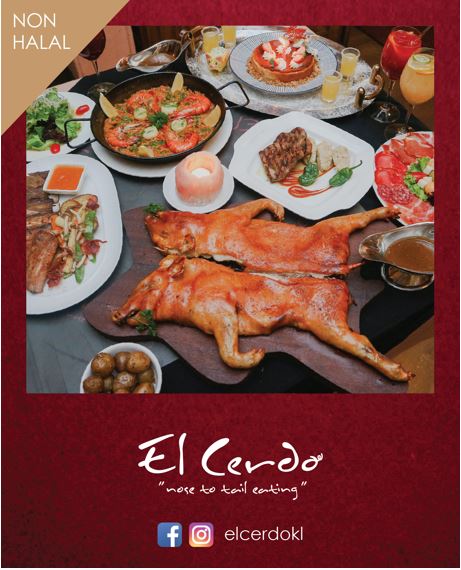 Backed by 40 years of experience in various fine dining kitchens around the globe, Werner set up his first establishment, El Cerdo KL, in the year 2005. The restaurant is well known to many as the No. 1 European- styled Pork Specialty eatery in Kuala Lumpur, focusing on traditional recipes. Having gathered many accolades for its outstanding food and service quality, the most popular item is "The Cochinillo Segoviano", a Spanish style roasted suckling pig dish that is served with the obligatory Plate Cutting Ceremony. You wouldn't want to miss this bold and outstanding restaurant that boasts its slogan aloudas 'Nose To Tail Eating'.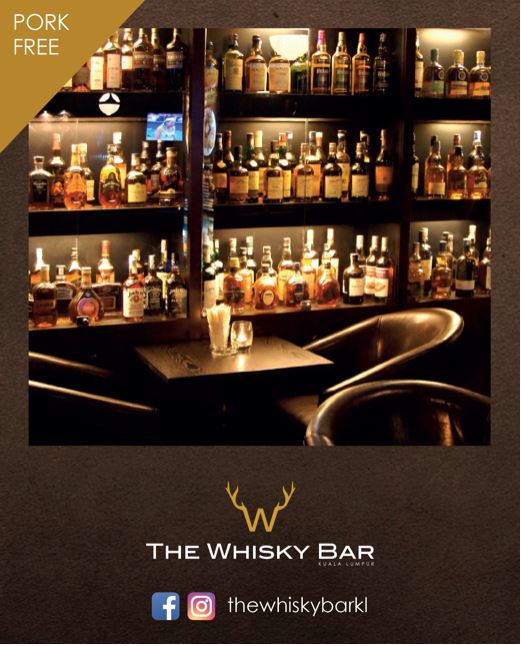 The love for whiskies motivated him to establish The Whisky Bar KL in the year 2010. This little nook houses nearly 800 labels of whiskies from around the world including some of the rarest malts ever produced. This is the place to sink into comfortable leather armchairs with a cigar and a dram.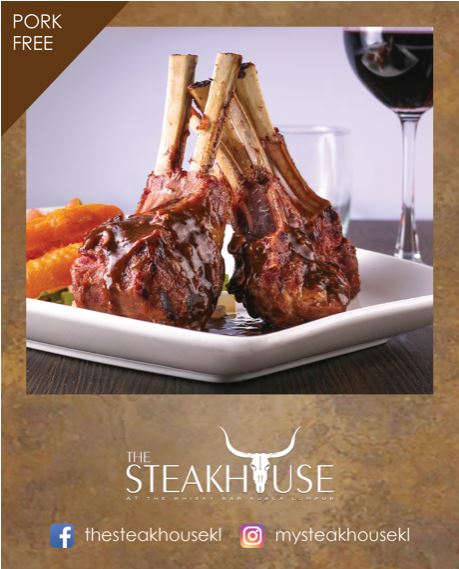 The Steakhouse KL opened in 2011 serving high quality steaks as well as a selection of traditional dishes cooked with country passion, from Beef Carpaccio to Carpetbag Steak to Crêpe Suzette. Exuding a warm, cosy and rustic ambience, it is the venue for fine wines and perfectly prepared steaks.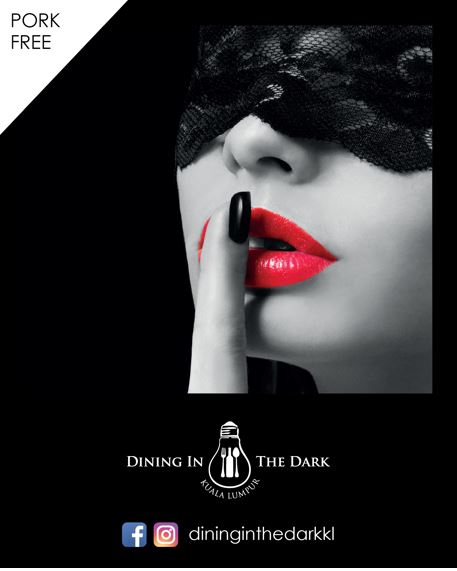 In 2012, Dining In The Dark KL (Important info: temporarily closed due to COVID-19, tentatively until December 2020) was introduced as the first 'dining in total darkness' concept restaurant launched in Malaysia. Now, one does not need to travel halfway round the globe to experience this remarkable and fascinating dining concept. With the intention of bringing food appreciation to a higher level, this unique approach is mind-blowing; dining without one's sight. It is an experience where one "looks" at the world through the senses of taste, sound, smell and touch as they become more acute in darkness.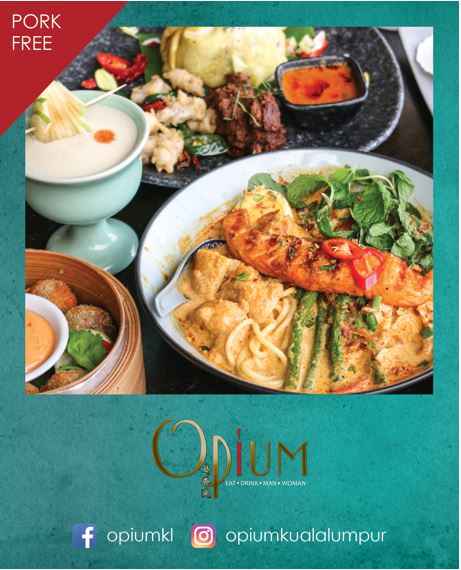 Opium KL was established in 2014, bringing a breath of fresh air to the street of restaurants and bars along Changkat Bukit Bintang. This newly opened outlet inspired by age-old interior décor and art pieces entices its customers with an opium bed in the Rose Room, opium pipes and Chinese wine pots at the Communal area. In an exotic 20th century setting between the 1930s to the 1960s, with its slogan 'Eat Drink Man Woman', the outlet focuses on Asian oriental delicacies with a twist. Never leave the outlet without trying the mouthwatering desserts and our signature handcrafted cocktails presented in their very own unique pot or vessel. You can expect old Shanghai classic movies playing in black and white on TV as well as music from the era playing at the background to give you an overall opium-like experience.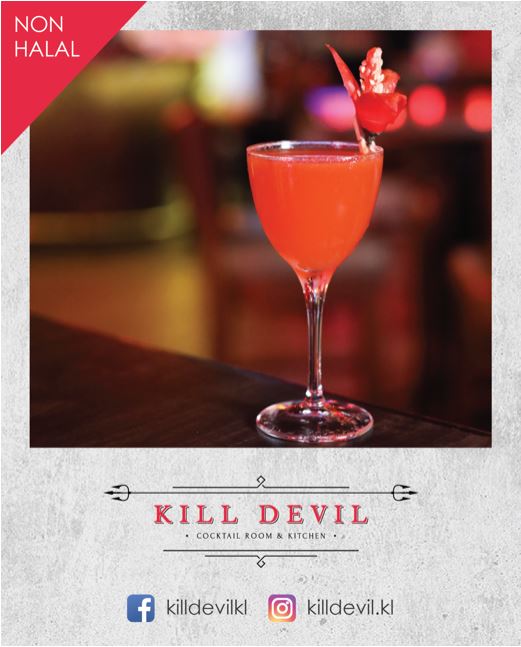 Kill Devil aka the Rum Bar KL (Important info: temporarily closed), opened in July 2017, invites you to lean back in our comfortable arm chairs and envelop in an atmosphere that exudes contemporary, metropolitan downtown charm. Chef Proprietor Werner Kuhn specially curated The Rum Bar's menu featuring Contemporary Latino dishes in order to bring a new experience to KL's ever evolving dining landscape. Inspired by "Barbacoa", the menu features large slabs of ribs. From Pork, Iberico Pork to Beef and Lamb, these juicy and tender ribs demand to be eaten with your hands! Pair those ribs with tapas and your favourite rum, that is a perfect recipe for the best night ever! With a selection of more than 300 labels sourced from around the globe, the venue currently features the largest rum selection in Asia (updated as of 11 September 2019. Building on our credibility of being a purveyor of quality food and drinks, we aim at attracting foodies and cocktail bar enthusiasts alike. With (or without) a cigar from our humidor in hand, we encourage you to explore "Craft Cocktails", "Rum Flights", "Artisan Cuba Libre" and "Rum & Food Pairings" in an ambiance that suits formal dinner as well as celebratory occasions.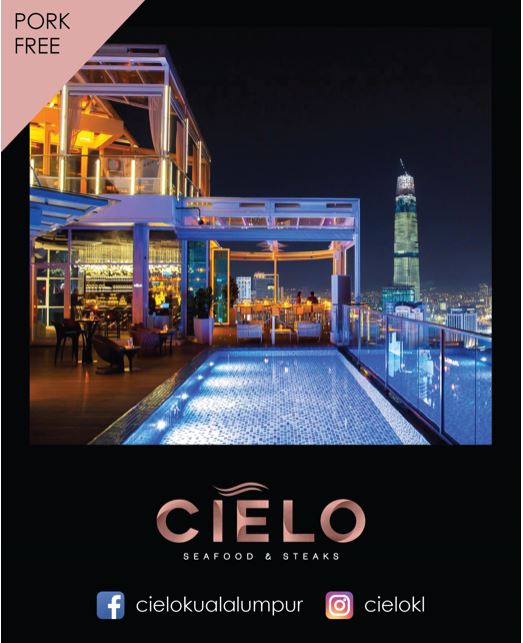 The latest addition to our Group portfolio is Cielo KL, which was established in April 2018, is a rooftop seafood & steak restaurant and lounge set in an open air, classy casual setting. Floating over Changkat Bukit Bintang with picturesque views of the city, Cielo is explicitly designed with a retractable roof to cater for Malaysia's ever-changing weather conditions. Experience a curated gourmet menu where you will find delectable seafood dishes and classic European fine food with an edge. The wine cellar holds over 170 wine labels from around the world, guaranteeing a perfect pairing with any dish. An ideal venue to host any kind of exclusive event and/ or meeting for up to 150 pax.
Use of Funds