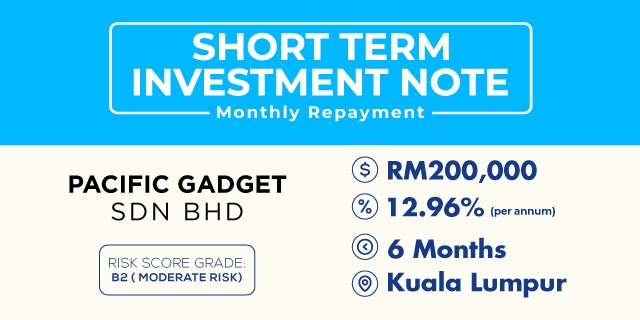 What the business is about?
Pacific Gadget Sdn Bhd is a moblie phone accessories supplier. Pacific Gadget Sdn Bhd was established on the 2nd September 2016, fully owned and managed by two passionate female entrepreneurs, mother and daughter after a decade of management and operational, hands-on experiences, both in wholesale and retailing phones and gadgets' accessories in the Malaysia market.

This investment note is secured by two personal guarantees, as required by Alixco P2P Financing.
For what will you use the funds?
The funds will be used for working capital and to order mobile phone accessories in bulk for quantity discounts. The products will then be sold to other resellers and in our store.