mobile2go
Mobile2Go Sdn Bhd is an online distributor of mobile phones & accessories. Investment Note: three personal guarantees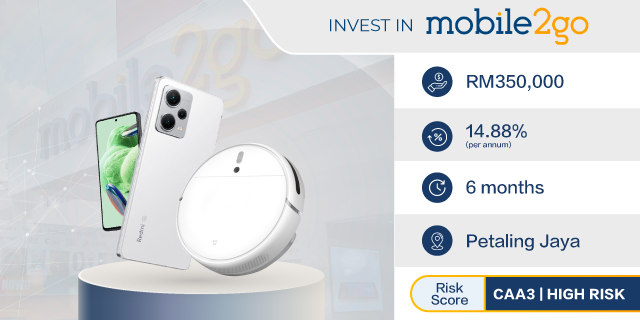 What the business is about?
Mobile2Go Sdn. Bhd.,
one of the most prominent smart device retailers in Malaysia
, sells a full range of smartphones & tablets, primarily over its online distribution channels
.
The company was named a 'Number 1 seller on Lazada' for the years 2017 & 2018,
2019 HONOR Top Sell Out Performance, 2019 REALME Top Business Partner, Malaysia Book of Records Holder
and many more.
Mobile2Go Sdn. Bhd. has expanded to 10 outlets in Kuala Lumpur, Perak, Pulau Penang, Selangor & Sembilan.
The founders have grown the company from zero to over RM 80 million revenue and profitability in only 3 years.
This investment note is secured by three personal guarantees, as required by ALIXCO P2P Financing.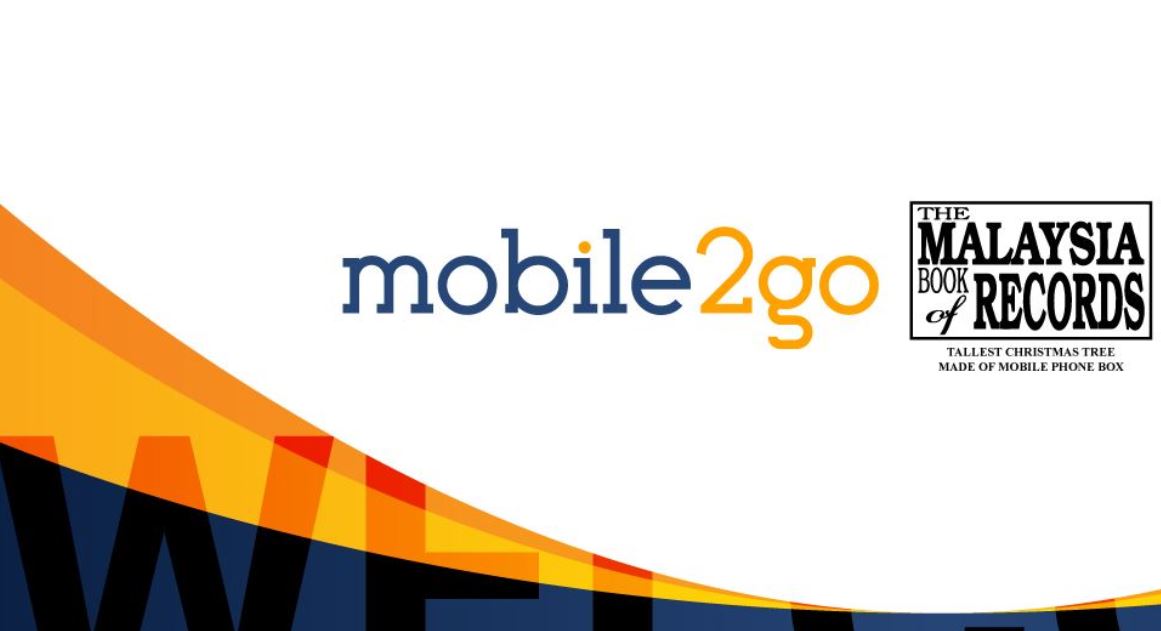 For what will you use the funds?
This note will be primarily used for refinancing purposes of the previous p2p financings with Alixco.
The funds will also be used for working capital and to order mobile phones (and related products e.g. tablets, accessories, smartwatches) in bulk for quantity discounts. The mobile phones will then be sold via our distribution channels.
Important info:
Please note that refinancing notes have a higher risk, since they will be used primarily to pay off old debt/p2p financings in order to stretch repayments over a longer tenure. Please note that the COVID-19 crisis increases the riskiness of P2P financing and increases the risk of late payments and loss of capital.


Business Overview
Founded in 2017, mobile2go has grown to one of the most prominent smart device retailers in Malaysia, with an annual turnover of over RM 105 million. Multi-award-winning, a Malaysia Book of Records holder and a preferred top seller of Huawei, Honor and Realme, mobile2go offers early access to a wide selection of global brands with same-day-delivery to customers.
Mobile2go's business model is focused on bulk purchases and quantity discounts of electronics which will be resold in smaller units to retail clients, offering over 1000 SKUs from over 30 brands.


Mobile2Go Sdn. Bhd is based in Cheras and currently has 32 employees. Mobile2Go Sdn. Bhd.'s target market includes active mobile phone users in Malaysia looking for reasonably priced mobile phones and new phone models with the customer service experience of a trusted brand.
Funding amount
RM 350,000.00 for 6 months.
14.88 % interest (nominal, p.a.)
Business type
Distribution of mobiles phones, tablets, smartwatches and accessories
Location
Taman Maluri, SS2, The Mines, C180, Ipoh, Penang
Number of outlets
Six
Number of directors
One
Personal guarantees
Three
Year of incorporation
2017
Number of employees
28
Important risk information:
The risk score of CAA3 ('High risk') was determined by a blend of our internal risk-based pricing algorithm, an external risk score from a leading credit rating agency and a variety of qualitative factors. It is an approximation only and does not guarantee any specific outcome. Our risk score ranges from A('lower risk'), B('medium risk'), C('medium-high risk') to D('high risk').
Risk score of CAA3 ('higher risk') indicates that this investment amount has an elevated-high level of risk. Mobile2Go Sdn. Bhd's business is marked by thin margins and fluctuating revenues and income. In 2020-2021, Mobile2Go Sdn. Bhd had a revenue of approximately RM 105,000,000.00 and an after-tax profit of approximately RM50,000.00.
Alixco Disclaimer about Mobile2Go:
Mobile2Go has raised 198 financing rounds (199 including this round) with Alixco. Currently 26 other P2P financing campaigns are actively ongoing apart from this financing round on Alixco P2P Financing, amounting to approx. RM 6-7 million. Mobile2Go may also have other P2P financing campaigns ongoing. Until now Mobile2Go have repaid all instalments on time. Please also note that mobile2go has other P2P financings with other P2P operators, amounting to RM2 million-RM3 million.
Please be aware that this is a refinancing note.

The high outstanding financing amount significantly increases the risk of these P2P financings and the risk of loss of the invested capital.

Investor Fees
Alixco charges 1% (for 6 months investment notes) for investors on total repayments only if and when repayment occurs.

Projects
Mobile 2 Go offers all more than 25 major brands of smartphones & tablets. Customers can choose from a wide selection from low-range to top-tier brands according to their preferred choice and price range from Apple over Honor, Huawei, Oppo, Samsung, Vivo to Xiaomi.

Mobile2go currently does not produce any OEM (Self-made brands) products.

From basic to luxurious, a huge variety of different camera qualities, processors, storage capabilities and designs can be chosen.


Smartphones (Apple, Oppo, Vivo, Xiaomi, Huawei, Samsung, OnePlus etc.)
Tablets (Huawei, iNew)
Smartwatches (Xiaomi, Huawei, Olike)
Accessories (Memory Cards, Tempered Glass, Protective Cases, Power Banks, Audio Equipment, Car Accessories)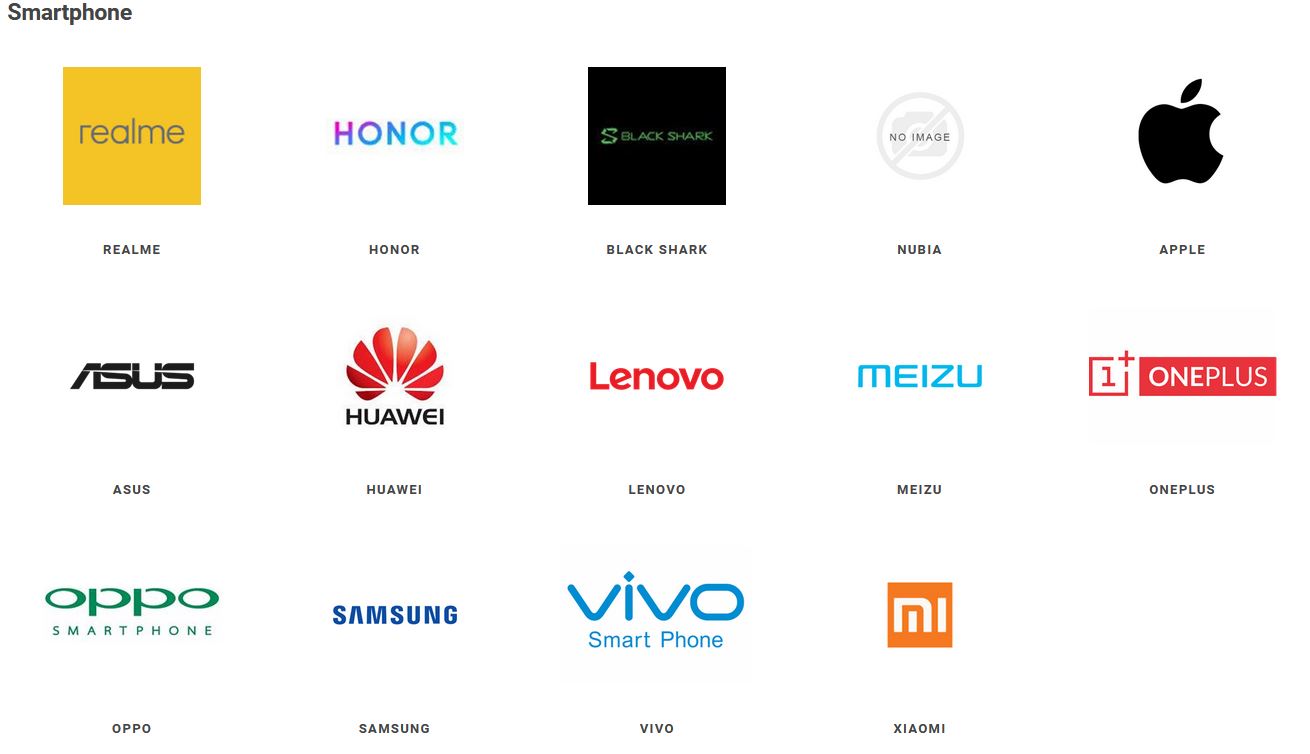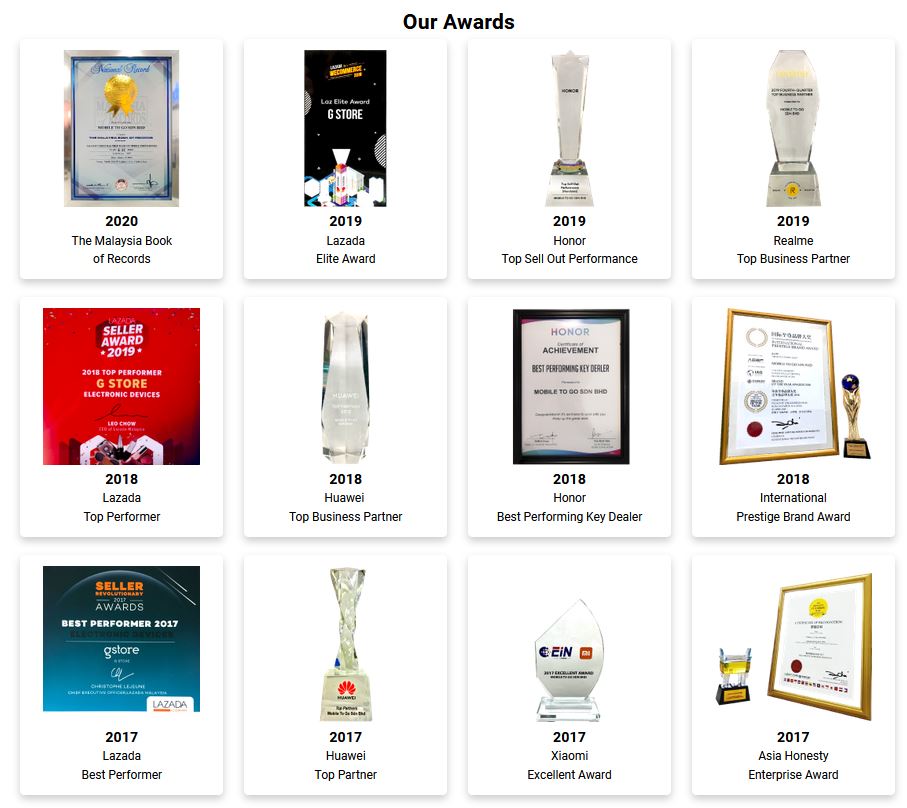 Mobile2go provides:
Ease of shopping = few click orders
Instantaneous satisfaction = same day delivery
Quality = guarantees and 100% authenticity
Warranty = 1-2 years official / in-house warranty

Mobile2go targets all states & locations within Malaysia with door-to-door delivery (Klang Valley for now) and nationwide delivery.


Mobile2go has received numerous awards, including:

- 2017 Asia Honesty Enterprise Award
- Seller Award 2019: 2018 Top Performer G Store Electronic Devices (Lazada)
- 3 Years continuous Lazada top seller
- 2017, 2018 Huawei Top Partner
- 2018 Brand of The Year Awards
- 2017 XIAOMI Excellent Award
- 2019 HONOR Top Sell Out Performance
- 2019 REALME Top Business Partner
- Malaysia Book of Records Holder
Use of Funds
The funds of this financing round will be used for refinancing purposes and for working capital.