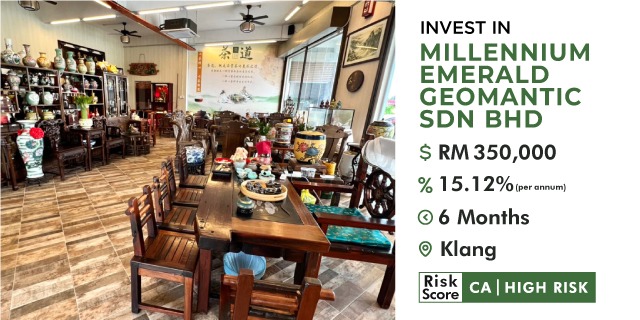 What the business is about?
Millennium Emerald Geomantic Sdn Bhd was established on 22/05/2017. The company is a wholesaler and retailer of Antique Furniture, Gemstone, Crystal , Jade and Joss Stick. The business growth is fuelled mainly by Antique Furniture.
"Our top selling products are Rosewood Table, Wenge Wood Table and Teak Tea Table. Our clients from Klang Valley like houses and shop lot too. Clients like our products because of our services and wood maintenance."

This investment note is secured by three personal guarantees, as required by ALIXCO P2P Financing.

For what will you use the funds?
The funds will be used for working capital.