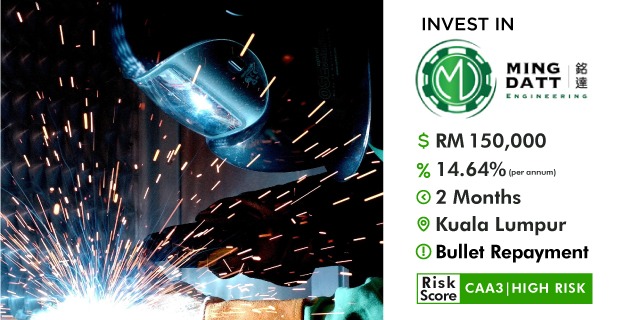 Use of Funds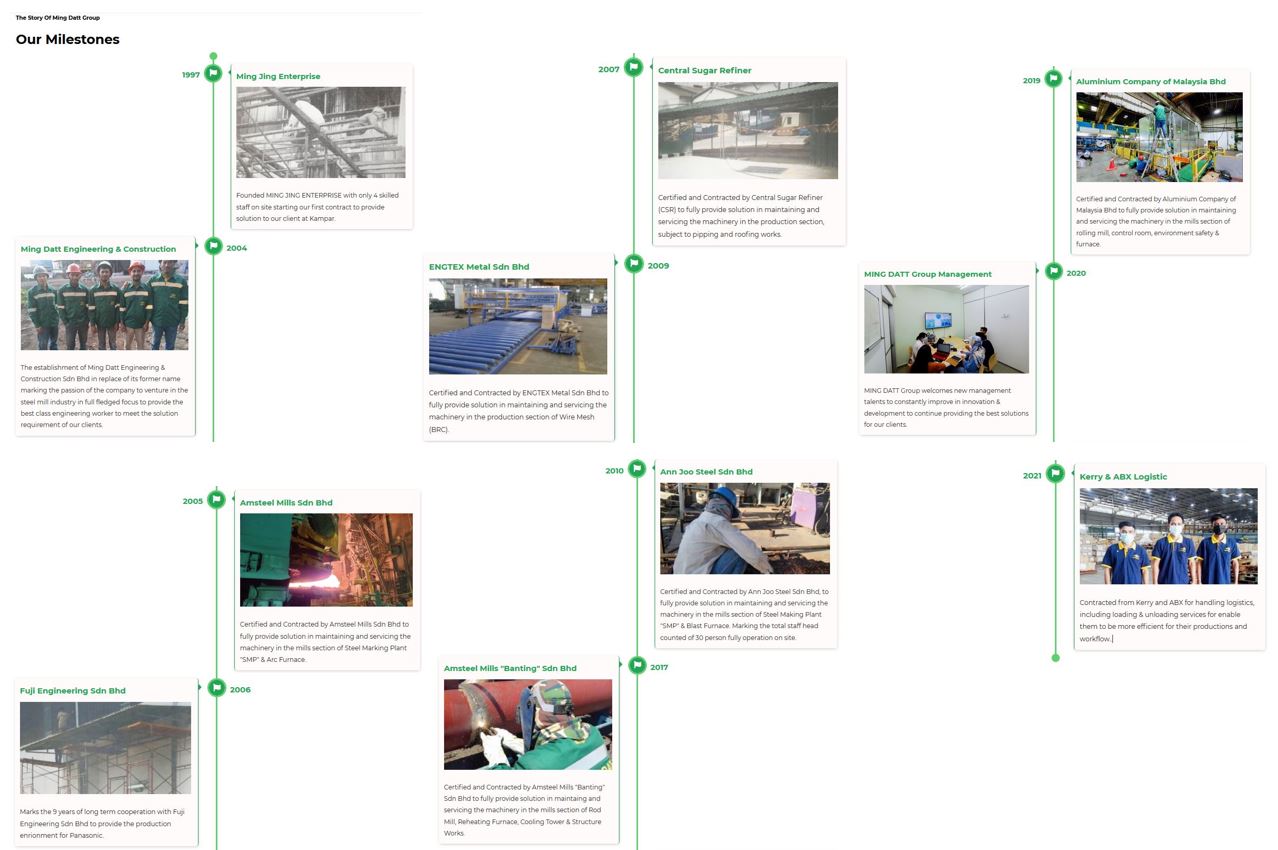 Projects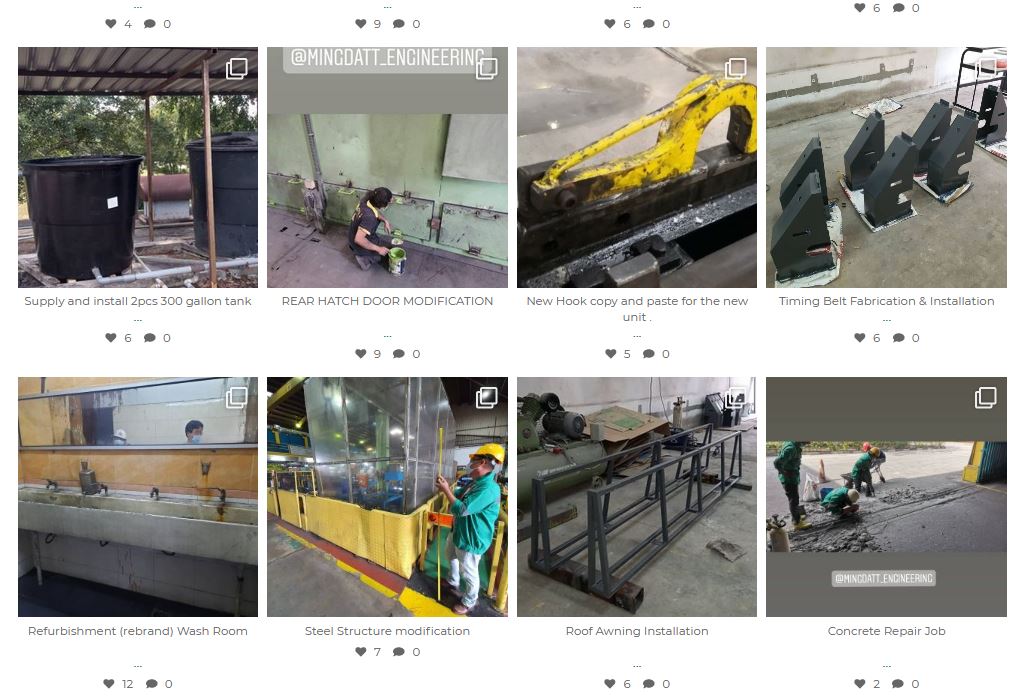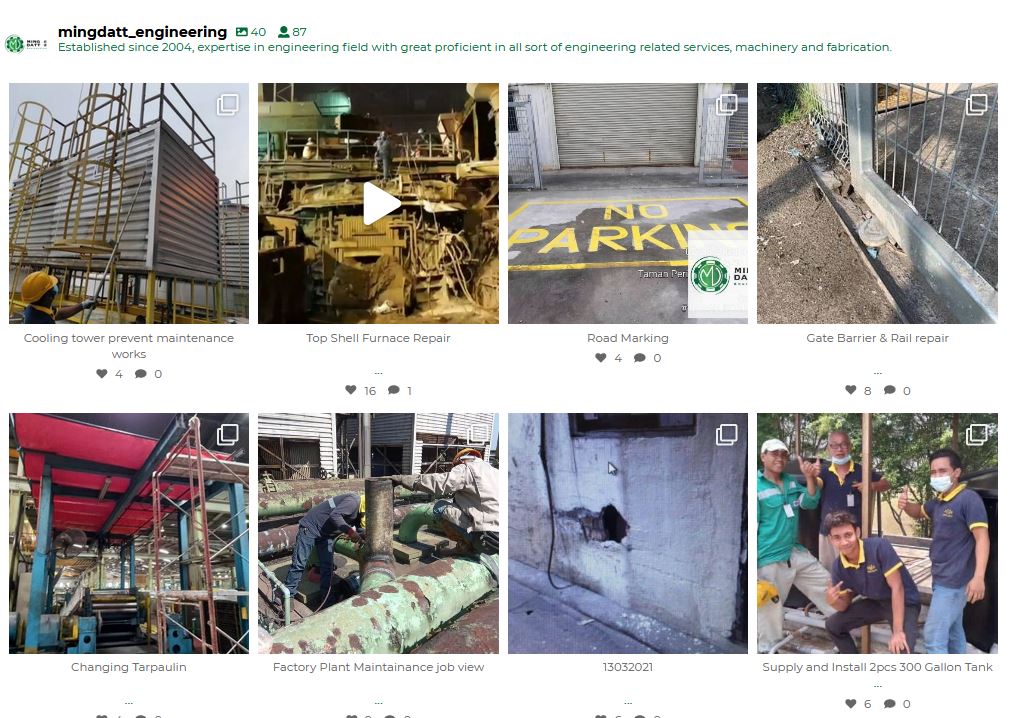 For what will you use the funds?
The funds will be used for working capital and to grow the business.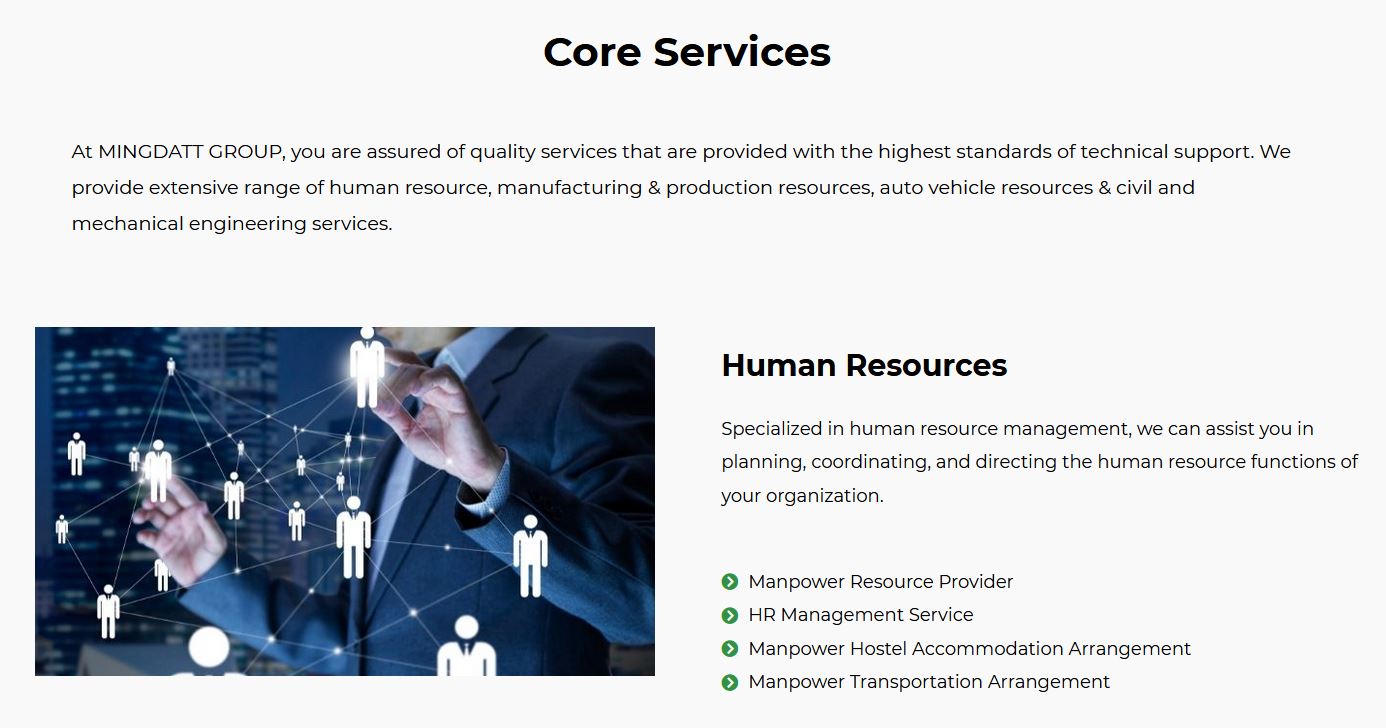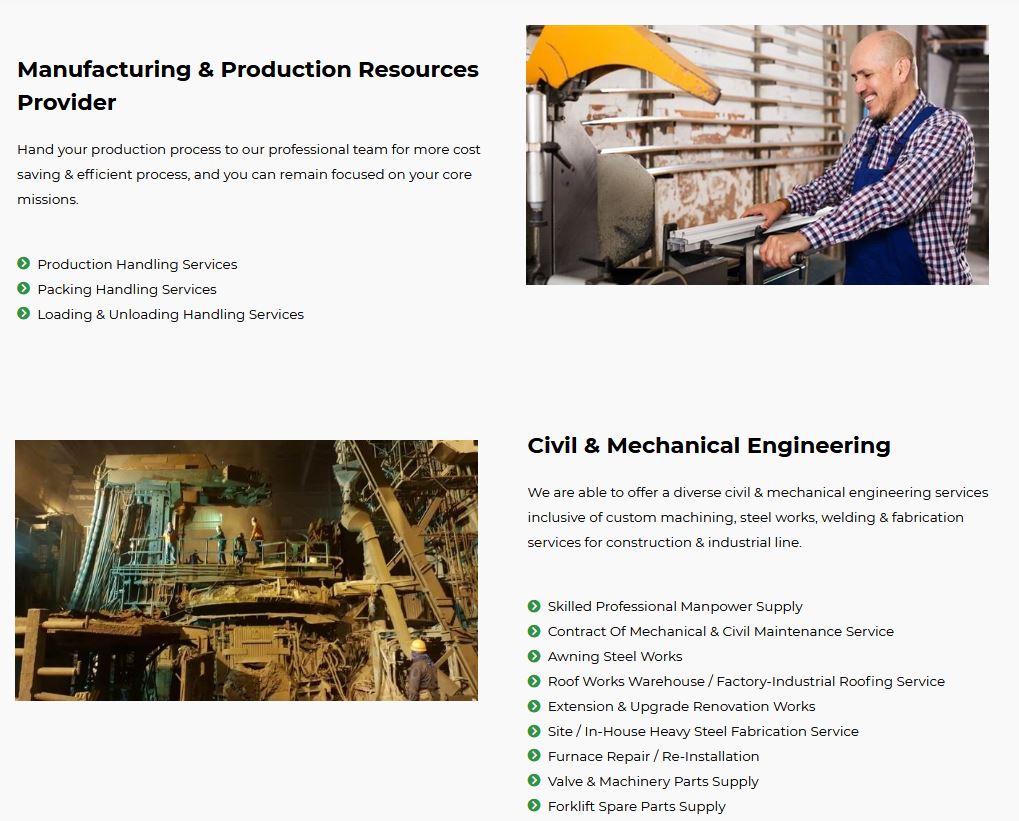 What the business is about?
Ming Datt Engineering & Construction Sdn Bhd is a registered company specializing in engineering fabrication and machinery maintenance and services.
'We are well-established and have been in the engineering industry for more than 20 years and still going strong (formerly known as MING JING Enterprises). MING DATT GROUP develops high-strength steel related services for better performance and sustainability in Malaysia.

MING DATT GROUP aims to be a leading organization in Malaysia and being recognized as one of the top service provider in skilled manpower supply, engineering fabrication and machinery maintenance & services. We strive to be an organization dedicated towards our goals through teamwork, commitment and integrity.

We have expanded our reach on the asset based side to include expedited services and solutions, such as Mechanical Steel Works Service, Labour Machinery Maintenance Service, Assemble Roofing Service, Assemble Piping Line Service, Fabrication Works Service, Repair & Re-installation Service to service our customers' needs throughout MALAYSIA.

We run our business based on the values of hard work, respect, commitment and teamwork and our workplace is characterized by the high energy, enthusiasm and effort of our employees who thrive in this positive environment. We are committed to providing our customers with first-class service, which starts with our employees' dedication to our customised solutions.

As a company, we have a solid safety performance history and will continue to be a leader in the area of safety and compliance, due to the dedication and professionalism of our workers and personnel.'


This is Ming Datt Engineering & Construction Sdn Bhd's 9th financing round with Alixco P2P Financing.

This investment note is secured by three personal guarantees, as required by ALIXCO P2P Financing.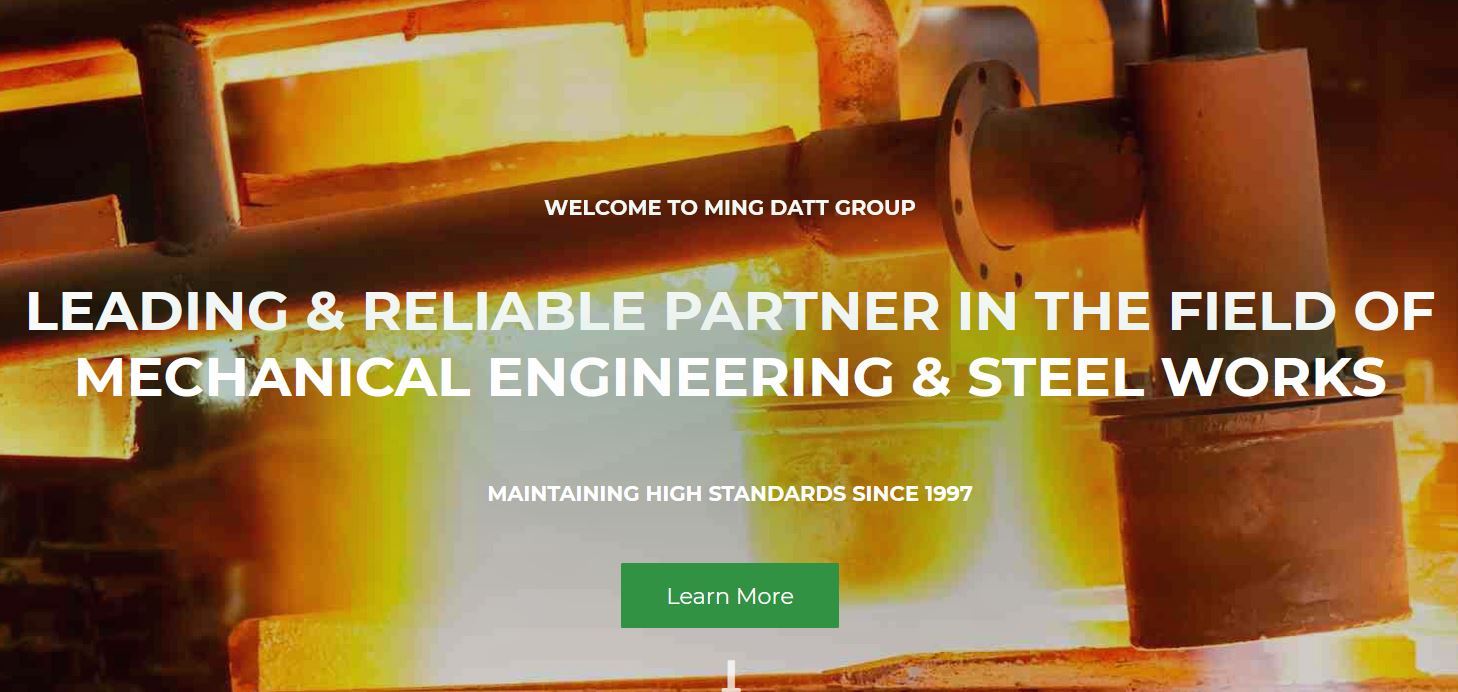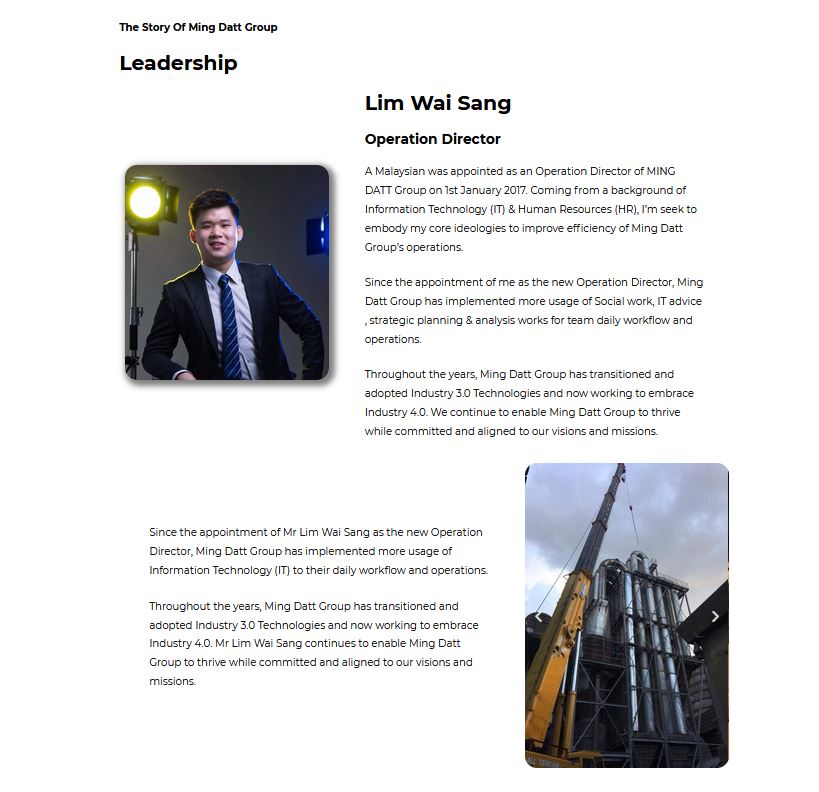 Business Overview
'At MING DATT . we know time is of the essence. We have used our experience and service legacy to shape what our company is today. MING DATT is a well-established mechanical engineering & steel works company since 2004 in MALAYSIA

Att MINGDATT GROUP, you are assured of quality services that are provided with the highest standards of technical support. We provide extensive range of human resource, manufacturing & production resources, auto vehicle resources & civil and mechanical engineering services. '

Ming Datt Engineering & Construction Sdn Bhd 's website: https://mingdatt.com/

Funding amount
RM 150,000.00 for 2 months.
14.64% interest (nominal, p.a.)
Important Note: bullet repayment

Business type
Mechanical Engineering & Steel Works

Location
55-M , Jalan 3/1 (BLock C), Taman Lembah Maju, 56100 Kuala Lumpur

Number of outlets
Two

Number of directors
Two

Personal guarantees
Three

Year of incorporation
2014

Number of employees
80


Important COVID-19 info:

The recent COVID-19 crisis and the MCO increase the riskiness of any P2P financing. Due to the severity and uncertainty of this situation, the risk of late payments and/or loss of capital for P2P financings increases. Companies might suffer from loss of business and revenue during this time, which will affect their profitability and repayment ability.

The risk score of CAA3 ('High risk') was determined by a blend of our internal risk-based pricing algorithm, an external risk score from a leading credit rating agency and a variety of qualitative factors. It is an approximation only and does not guarantee any specific outcome. Our risk score ranges from A('lower risk'), B('medium risk'), C('medium-high risk') to D('high risk').

Risk score of CAA3 ('High risk') indicates that this investment note has a high level of risk.
Please note that the engineering & construction sector might be particularly vulnerable during economic downturns which increases the risk of this investment note.

Ming Datt Engineering & Construction Sdn Bhd had a revenue of approx. RM 2.5 million in 2020 as compared to approx. RM 3.1 million in 2019 and a pre-tax profit of approx. RM 411,000 in 2020 as compared to a pre-tax profit of approx. RM 60,000 in 2019.
Additional important risk info:
This is Ming Datt Engineering & Construction Sdn Bhd's 8th P2P financing round with Alixco P2P. Ming Datt Engineering & Construction Sdn Bhd has previously raised 8 P2P financing round with Alixco P2P with 4 financing rounds with outstanding repayments of approximately RM 500,000 (total) and tenures of 6 months each.

Investor Fees
Alixco charges 0.33% for investors on total repayments (for 2 months notes) only if repayment occurs.