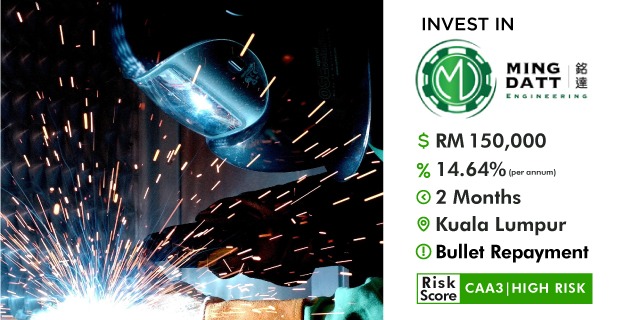 What the business is about?
Ming Datt Engineering & Construction Sdn Bhd is a registered company specializing in engineering fabrication and machinery maintenance and services.
'We are well-established and have been in the engineering industry for more than 20 years and still going strong (formerly known as MING JING Enterprises). MING DATT GROUP develops high-strength steel related services for better performance and sustainability in Malaysia.

MING DATT GROUP aims to be a leading organization in Malaysia and being recognized as one of the top service provider in skilled manpower supply, engineering fabrication and machinery maintenance & services. We strive to be an organization dedicated towards our goals through teamwork, commitment and integrity.

We have expanded our reach on the asset based side to include expedited services and solutions, such as Mechanical Steel Works Service, Labour Machinery Maintenance Service, Assemble Roofing Service, Assemble Piping Line Service, Fabrication Works Service, Repair & Re-installation Service to service our customers' needs throughout MALAYSIA.

We run our business based on the values of hard work, respect, commitment and teamwork and our workplace is characterized by the high energy, enthusiasm and effort of our employees who thrive in this positive environment. We are committed to providing our customers with first-class service, which starts with our employees' dedication to our customised solutions.

As a company, we have a solid safety performance history and will continue to be a leader in the area of safety and compliance, due to the dedication and professionalism of our workers and personnel.'


This is Ming Datt Engineering & Construction Sdn Bhd's 9th financing round with Alixco P2P Financing.

This investment note is secured by three personal guarantees, as required by ALIXCO P2P Financing.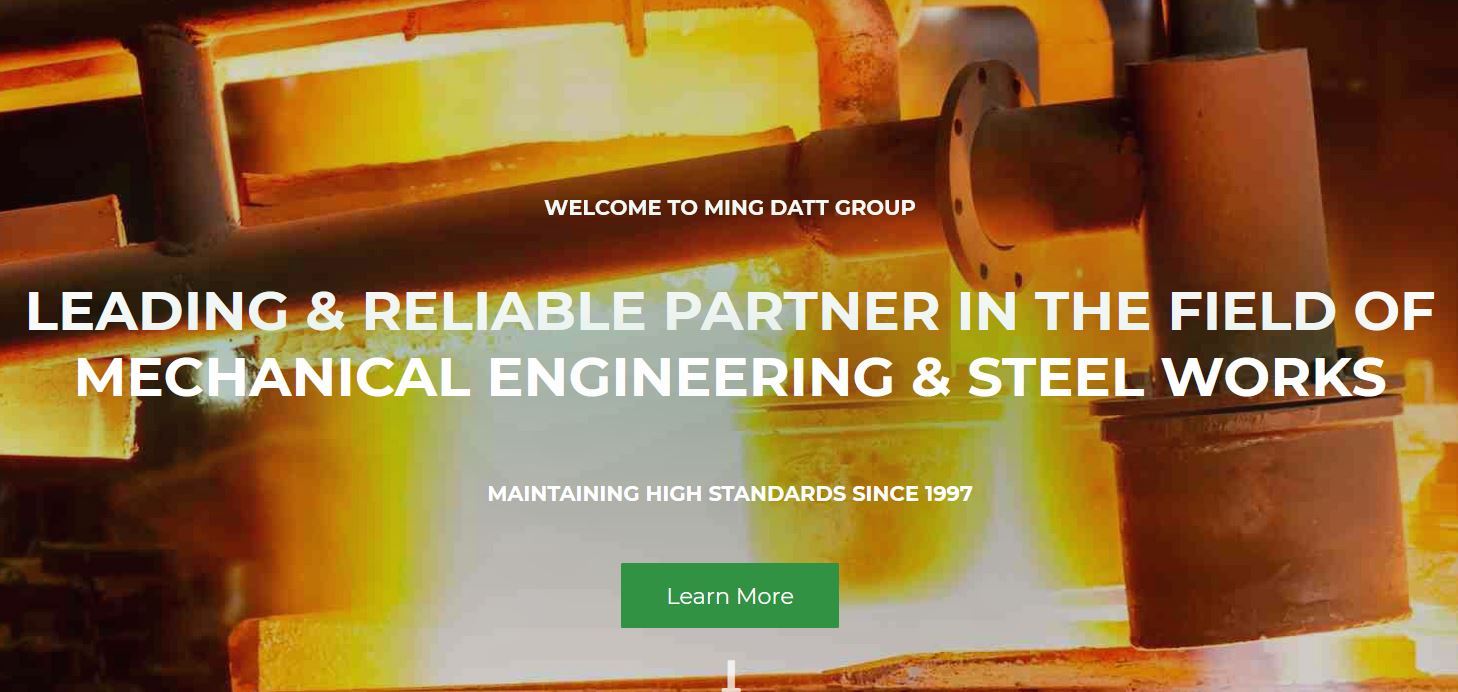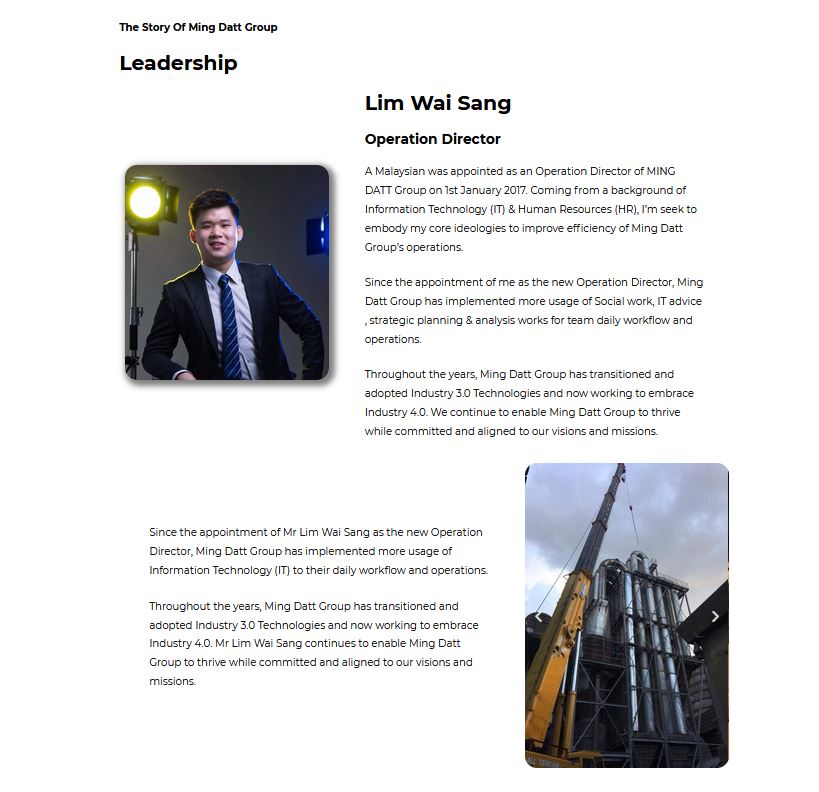 For what will you use the funds?
The funds will be used for working capital and to grow the business.