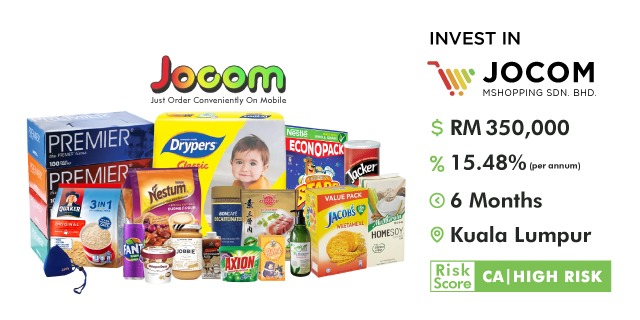 What the business is about?
Jocom MShopping Sdn Bhd is a fast-growing M-Commerce platform specialized in online groceries and shopping.
'1st Malaysian Online Grocer App and deliver within 24 hours to your doorstep! Jocom is a platform for SMEs to participate in listing their products to the mass market online which will then be available to the public via smart devices.'

'We grew from RM10 sales to now more than RM10millions sales in 5 years.'


This is Jocom MShopping Sdn Bhd's 22nd financing round with Alixco P2P Financing.

This investment note is secured by four personal guarantees, as required by ALIXCO P2P Financing.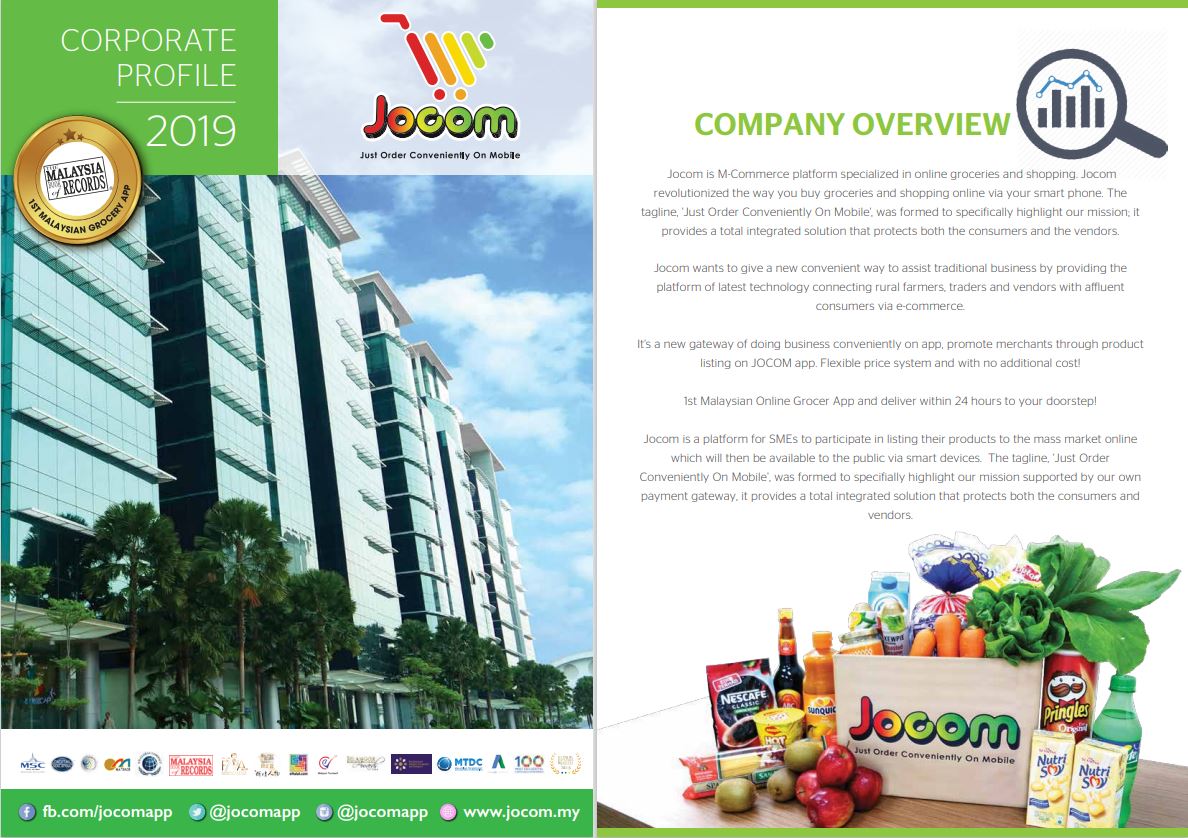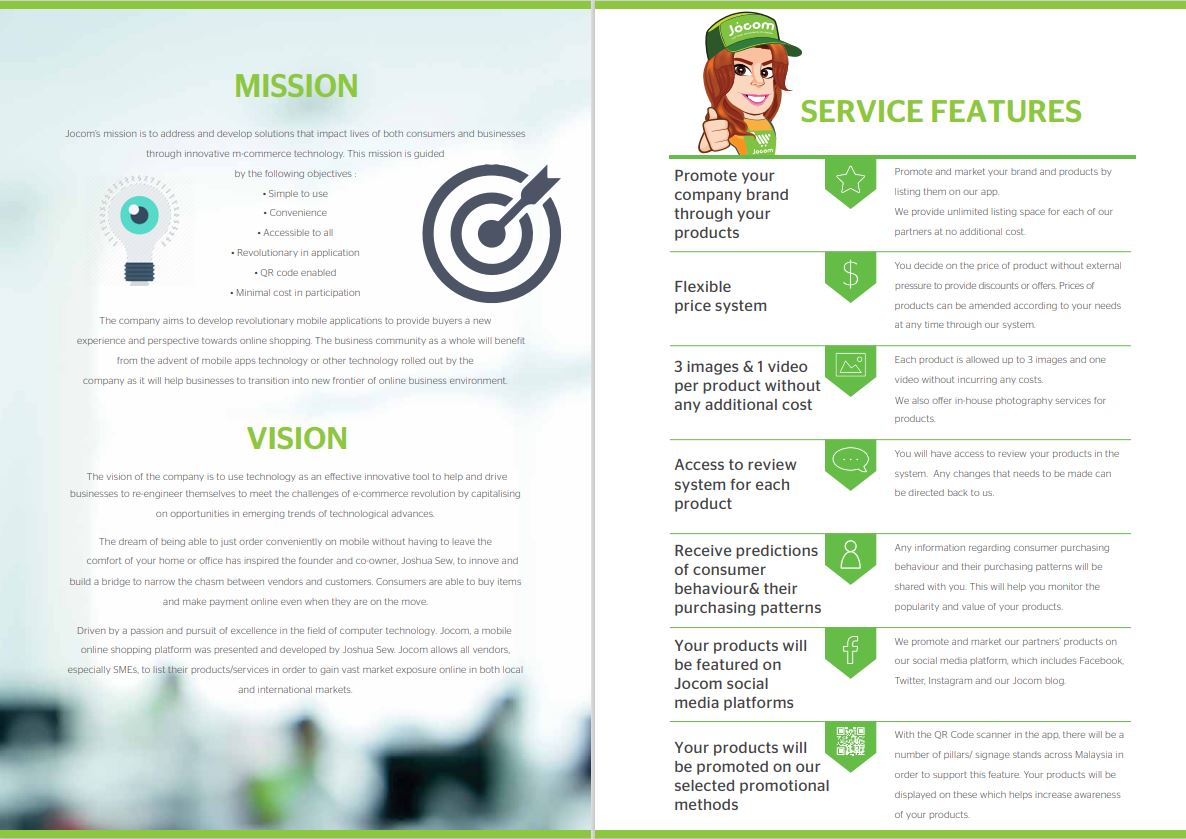 For what will you use the funds?
The funds will be used for working capital and to purchase goods.
'We grew from RM10 sales to now more than RM10millions sales in 5 years.'