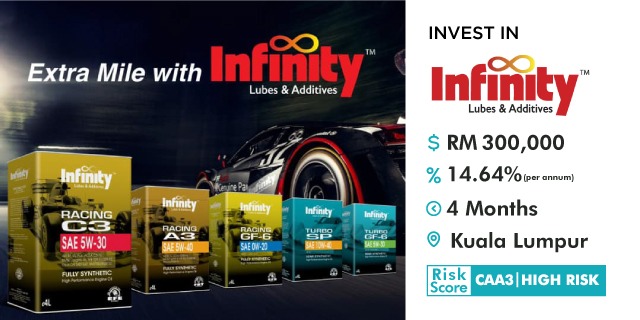 What the business is about?
Infinity Biden Sdn Bhd is a wholesaler of industrial chemicals and lubricants. "Infinity Lubes & Additives is a manufacturer of performance. We collaborate closely with leading automotive and motorsports industry. Infinity Lubes & Additives develop and formulate lubricants with additives specifically designed to extend life of high performance race engines to daily driven luxury applications. By adopting the latest technology advancements in the synthetic chemicals, Infinity Lubes & Additives sought to develop performance products derived from the highest quality ingredients based on market requirements. Over the years, Infinity Lubes & Additives has developed entire synthetic program working closely with on and off road to prove that Infinity's products meets every demand under extreme driving and operational conditions."

This is Infinity Biden Sdn Bhd's 4th P2P investment note with Alixco.

This round is secured by two personal guarantees, as required by Alixco.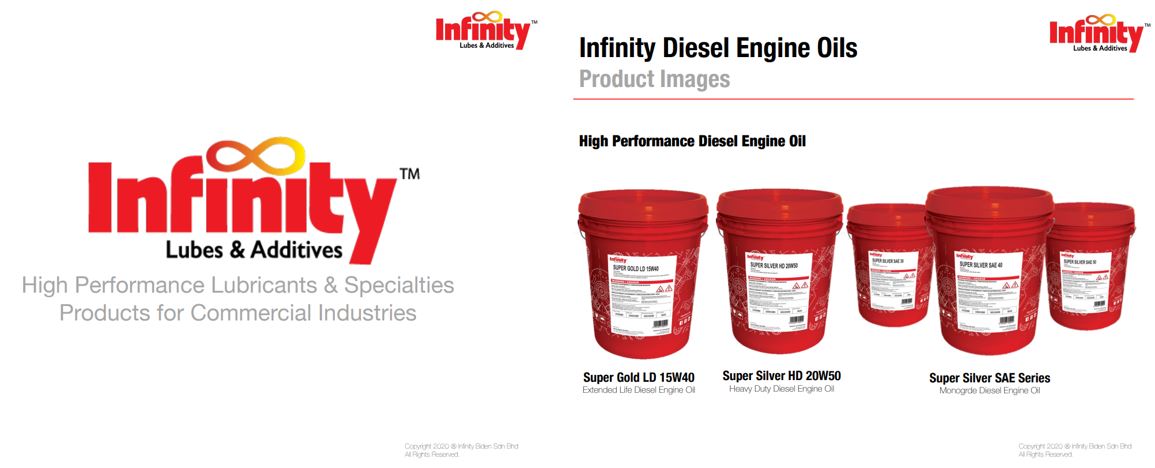 For what will you use the funds?
The funds will be used for working capital. The funds are planned to be used for the purchase of additional stock. Infinity Biden Sdn Bhd is confident that demand for its lubricants will remain high since they are needed for vehicles and machinery.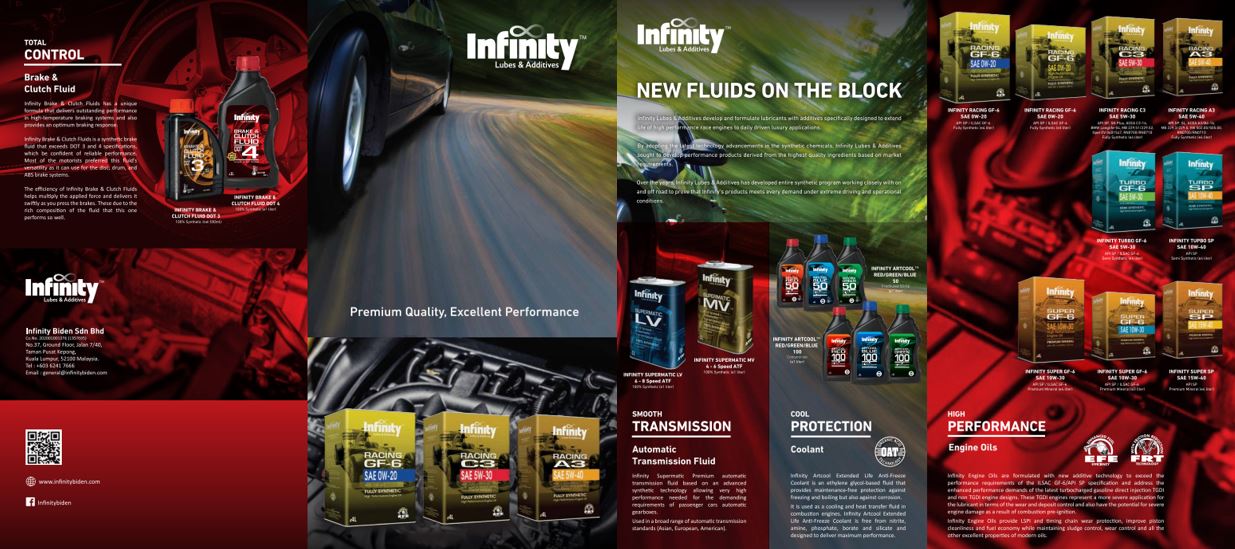 Investment Facts
Industry:
Wholesale/Trade