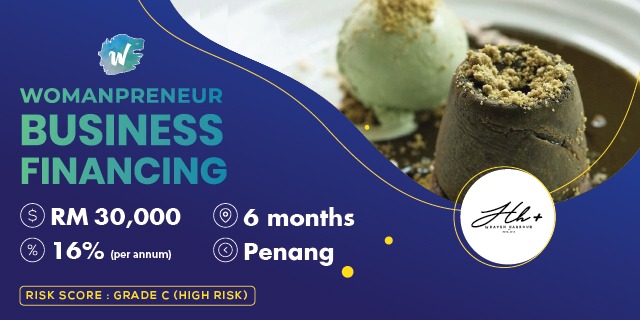 What the business is about?
Haven Harbour Sdn Bhd operates the HH+ by Haven Harbour Café in Penang.
The café offers a blend of local and international cuisine. It has become a popular hangout spot for locals and foreigners alike with its historical and central location in Georgetown. The cozy interior design makes it a popular spot particularly among families and students for both a casual coffee meeting or a hearty meal.
HH+ has created its own unique signature menu and offers a large variety of food including pasta, burgers, sandwiches, cakes and other desserts.
HH+ also provides indoor catering services, outdoor catering services / food delivery, events hosting, customized lunch or dinner bento and offers private dining events.
For what will you use the funds?
The funds will be used for working capital and upgrading of the interior design to increase HH+'s attractiveness to customers.
Investment Facts
Industry:
Food and Beverage