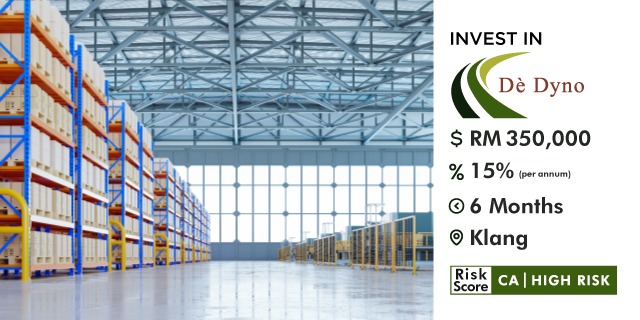 What the business is about?
De Dyno Sdn Bhd is involved in the leasing, developing and renting commercial properties. The main source of income for the company is rental income from its properties.
This is De Dyno Sdn Bhd's 8th P2P financing round with Alixco.
This investment note is secured by two personal guarantees, as required by Alixco.

For what will you use the funds?
The money will be used for working capital, business financing and business expansion. De Dyno Sdn Bhd intends to grow its portfolio of real estate rental properties and the number of tenants. This is expected to lead to the generation additional steams of rental income for the company, thus increasing cash flow, revenue and profitability. A further expansion of De Dyno Sdn Bhd's client and rental property base is expected to diversify the company's rental income and to lower its dependence on its current rental client base.