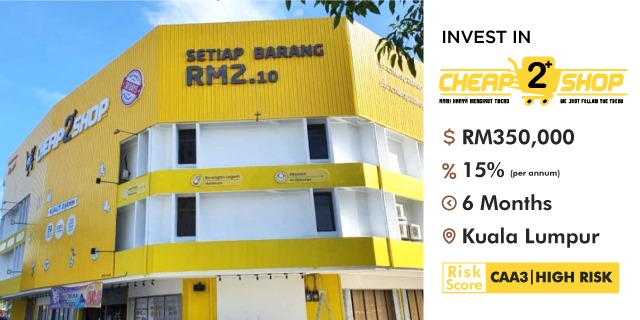 What the business is about?
Cheap2Shop Sdn Bhd sells over 10,000 household goods as a RM2+ concept retailer across its 14 shops within Klang Valley, Penang, Kedah, Perak, Melaka and Selangor. In 2021, Cheap2Shop Sdn Bhd has a revenue of approx. RM 24 million and a pre-tax profit of approx. RM 500,000.
This is the 11th financing round of Cheap2Shop Sdn Bhd with Alixco P2P.

This investment note is secured by two personal guarantees and one corporate guarantee, as required by ALIXCO P2P Financing.


For what will you use the funds?
The funds will be used for working capital and to open new stores.