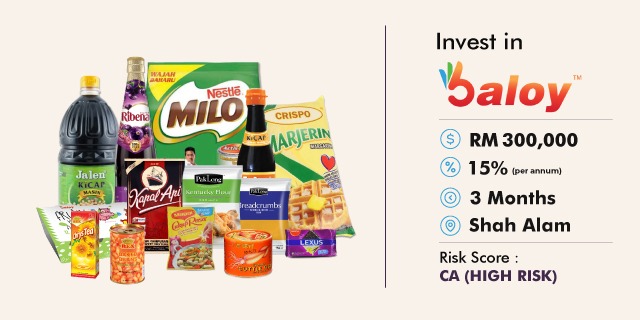 What the business is about?
Baloy is an E-Commerce FMCG grocery retail chain.

This is Baloy Sdn. Bhd.'s 4th financing round with Alixco P2P Financing.

This investment note is secured by three personal guarantees, as required by ALIXCO P2P Financing.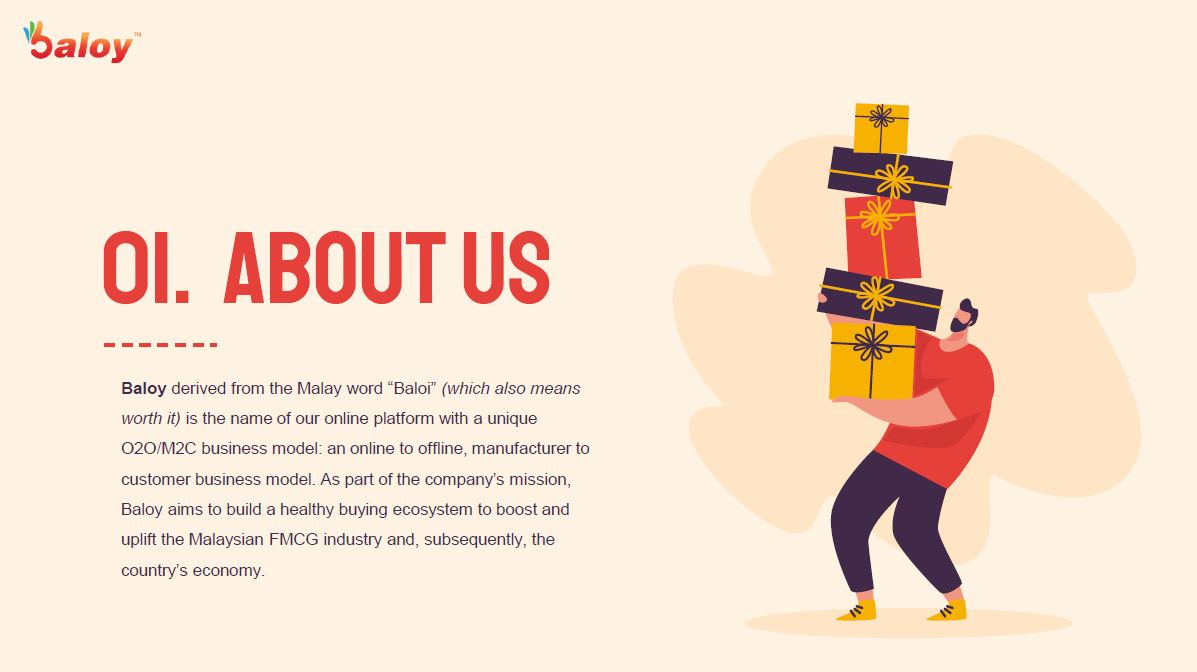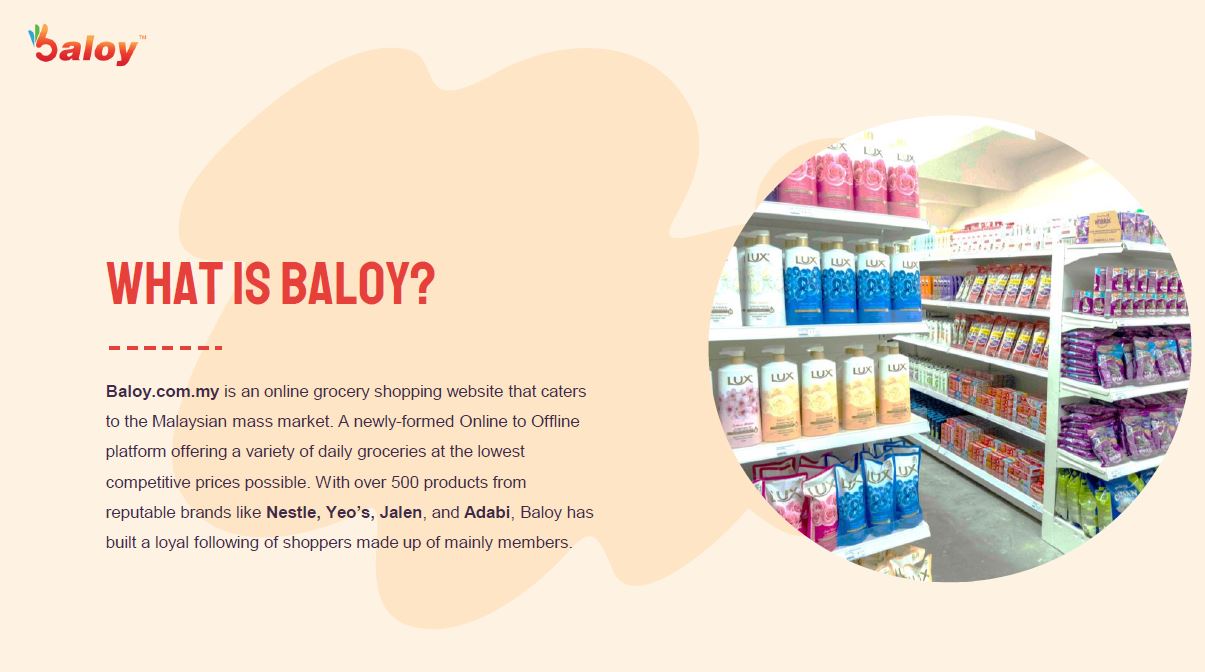 For what will you use the funds?
The funds will be used for working capital.
How we intend to repay:
"Our major revenue stream is from member fee, RM100 per member per annum, product front and back margin and licensing fees. From all these revenue sources, it contributes up to 30% to 40% profit margin, which we don't think the repayment will be an issue to us."