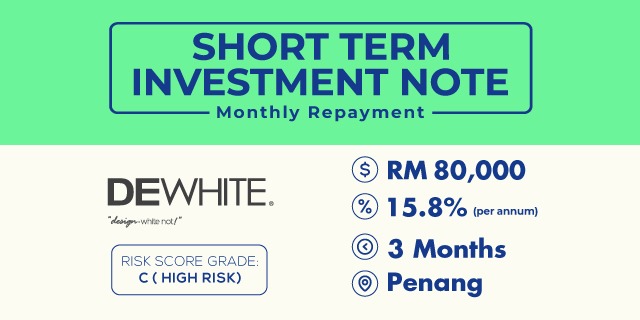 What the business is about?
Dewhite Design is established on June 2016, with its founder Mr Khoo Szu Yuan with 15 years of design experience.
Dewhite Design currently has two more P2P financings with ALIXCO P2P Financing.

This investment note is secured by two personal guarantees as required by ALIXCO P2P Financing.
For what will you use the funds?
With upcoming projects such Interior work for Great Ideals Office Suite and Interior design and build for Medi Beaute in Atria Mall and Aman Central Mall, we are looking forward to extra funding to help smoothen and fasten the process of work completion.