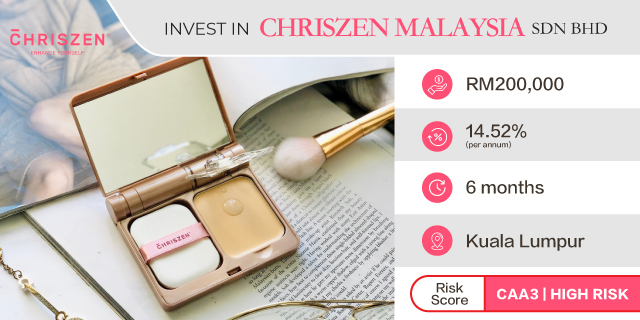 What the business is about?
"Chriszen Malaysia Sdn Bhd is a distinguished Malaysian cosmetic and skincare brand that was established in 2014. Our primary goal is to create innovative and high-quality beauty products tailored to the unique needs of Southeast Asian females. As an organization, we are dedicated to becoming the leading halal beauty brand in Southeast Asia.
Since our inception in 2014, Chriszen has experienced substantial growth. In 2015, we expanded our product offerings to include eye and lip categories, which resulted in increased market presence. In 2016, we achieved a significant milestone by securing listings in 200 Guardian stores nationwide for our color cosmetics. Subsequently, in 2019, we successfully introduced our full range of skincare products to Guardian. In 2023, we expanded our distribution network to include Guardian Brunei."
This is Chriszen Malaysia Snd Bhd's 1st investment note with Alixco.
This investment note is secured by 2 personal guarantees, as required by ALIXCO P2P Financing.
Issuer website: https://www.chriszen.com

For what will you use the funds?
The funds will be used for working capital.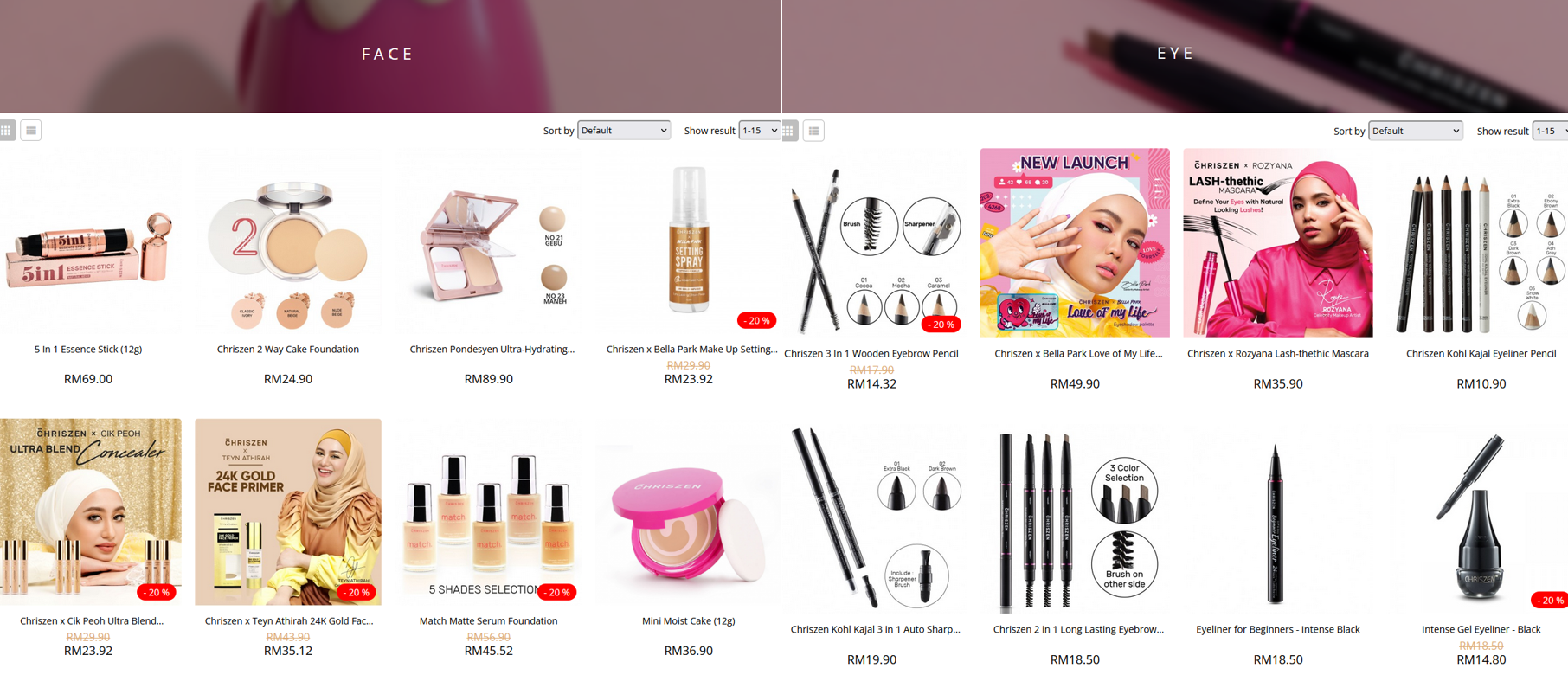 Business Overview
"Our product portfolio is specifically designed to cater to the needs of Muslim consumers who are highly active mobile users. To ensure recurring sales and customer satisfaction, we launch new series of products every quarter. Additionally, during the challenging period of the COVID-19 pandemic in 2020, we successfully diversified our sales channels by venturing into TV Home Shopping and various online marketplaces. These strategic shifts resulted in a significant boost in sales, while maintaining brand awareness through collaboration with content creators on social media platforms. Moreover, in response to the pandemic and the increased use of face masks, we introduced new categories such as personal care, healthcare, and hypoallergenic skincare.
By consistently innovating and adapting to market trends, Chriszen has positioned itself as a dynamic and growth-oriented brand in the cosmetic and skincare industry. We are committed to delivering superior products and maintaining strong relationships with our valued customers and partners."
Funding amount
RM 200,000.00 for 6 months.
14.52% interest (nominal, p.a.)
Business type
Sdn Bhd
Location
NO. 9, JALAN MIVO 1 MIVO INDUSTRIAL AVENUE INDUSTRI DESA AMAN 52200 KUALA LUMPUR
WILAYAH PERSEKUTUAN
Number of outlets
650
Number of directors
Two
Personal guarantees
Two
Year of incorporation
2011
Number of employees
18

Important Risk Information:
The risk score of CAA3 ('High risk') was determined by a blend of our internal risk-based pricing algorithm, an external risk score from a leading credit rating agency and a variety of qualitative factors. It is an approximation only and does not guarantee any specific outcome. Our risk score ranges from A('lower risk'), B('medium risk'), C('medium-high risk') to D('high risk').

The risk score of CAA3 ('High risk') indicates that this investment amount has a high level of risk.
In 2019, Chriszen Malaysia Sdn Bhd had revenue of approx. RM 6.5 million and a loss of approx. RM 93,000.

Alixco charges investors 1% on total repayments (for 6 months investment notes) only if and when repayment occurs.